Real Monsters Oblina
AAAHH! Real Monsters - Produced by Klasky-Csupo Production for the Nickelodeon Network, the animated cartoon AAAHH! REAL MONSTERS/NIK/1994 told the tale of three teenage monsters Ickis (Charlie Adler), Krumm (David Eccles) and Oblina (Christine Cavanaugh).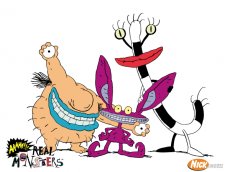 Ickis, Krumm and Oblina attended an educational facility called Monster Academy located under a landfill where they learned all the latest techniques for scaring humans and other unsuspecting victims.
Ickis was a nervous, whiny little monster with large rabbit-like ears; Oblina was bad-tempered but brainy with a stick-like body and large red lips; and Krumm was lazy and filthy and carried his eyes in his hands.
Other monsters in attendance were their strict headmaster, The Gromble (Gregg Berger); Punishment Masters Snorch (David Eccles) and Zimbo (Tim Curry); Dizzle (Cynthia Mann); Exposia (Lisa Raggio); Hairyette (Marcia Strausman; Slickis (Billy Vera); Dr. Buzz Kutt (Edward Winter); and The Library Monster (Beverly Archer).
The monster's two humans acquaintances were Bradley (Brett Alexander), a little boy; and Simon the Monster Hunter (James Belushi) who wanted to rid the world of all monsters.
You might also like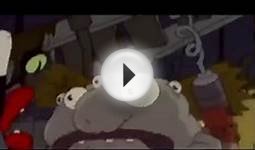 Aaahh!!! Real Monsters 1x09 Smile and Say Oblina The Great ...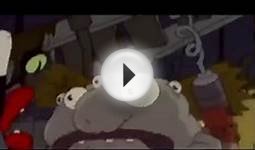 Aaahh!!! Real Monsters 1x09 Smile and Say Oblina~The Great ...