Disney Monsters University website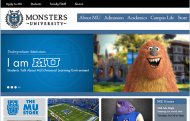 If you haven't already heard, a prequel to Disney's Monsters Inc. is coming. Titled Monsters University, the prequel isn't scheduled to hit theaters until June 21, 2013. However, in the meantime Disney and Pixar have released monstersuniversity.com – a website that allows you to completely immerse yourself in the world of Monstropolis and Mike and Sully's Alma Mater, Monsters University.
The Monsters University site hit the web just a few weeks ago. The page takes the style of pretty much every college website currently on the internet, and makes it more awesome by infusing it with the Monsters Inc. world.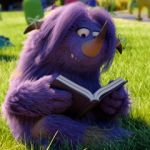 Look familiar? That's because whether you went to college, are currently applying for college, had a child in college, or live in a college town, chances are you've encountered a website that has this exact same vibe. In fact, I'd even go as far to say that this site is even better designed than my own Alma Mater's website. Yep. Disney did a college website better than real colleges.
The site is easy to navigate, attractive, and surprisingly very thorough. The fun doesn't stop at the home page. Every link actually leads to another part of the site going into details about classes available at Monsters University, student life, athletics, and everything perspective students would want to know about a real university. Except again, this is way cooler because…monsters.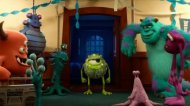 As a content developer myself, hats off to the creative content team behind the Monsters University website. Every line is infused with the fun, quirky Monsters Inc. style. You couldn't pay me to aimlessly click around a real university's website, but I could spend hours here. Every link and every page leads to unique, exciting information about Monsters University and reveals exactly how awesome this movie is going to be (HINT: extremely).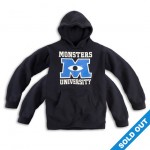 The content doesn't just graze the surface, either. There's a detailed history of the University, a description of Greek life on campus, an event calendar, campus news, and student testimonials. Specifics on the different schools (School of Scaring, School of Engineering, School of Liberal Arts and Monstrosities, School of Science, and School of Business) include course descriptions and recommended reading. There's even a campus map that I swear looks just like the real campus I attended.
https://es.derilamemorypillow.com
comprar Derila farmacia españa precio.
You might also like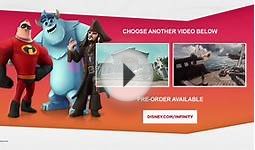 Disney Infinity: Monsters University - Mike Wazowski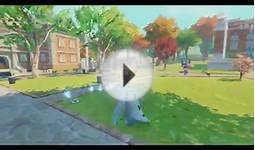 Disney Infinity - Monsters University Play Set - Part 13
New Custom 10 Inch Portable Laptop handbag With Monsters University Mike Wazowski Scarves Hats Books Disney Pixar Neoprene Laptop Sleeve for 10 10.1 Inch Laptop Bag Cover(Twin Sides)
PC Accessory (GH Laptop Bag)
Outer canvas fabric of the case is printed with beautiful patterns that enable you to carry your Ipad /laptop / notebook / Ultrabook computer in a uniquely sleek...
Laptop Bags are made by high-quality materials used in diving, texture is soft and very environmentally friendly,It has good water resistance
Introduction of advanced thermal transfer technology process,Double sided pattern;Color are delicate and clear ;high-fidelity pattern;Repeated washing does not make...
Two-way zipper design which prevent zip from scratching the notebook,when zip opening and closing
Suitable for most popular MacBooks / laptops / notebooks / Ultrabooks,may not snugly fit all computers due to variations in the sizes of different models.
Popular Sale Mouse Pad Monsters University Disney Animation Cartoon Cool Custom Mouse Pad


Office Product (HODD Online Mouse Pad)




Size in 7 *9 (220MM*180MM*3MM)
Smooth Cloth Surface; Easy cleaning and maintenance
Non-skid base securely holds the mouse pad in place
Machine washable and will not discolor or fade.
Vibrant, Full Bleed, Full Color Printing
Q&A
What would be the best website for cheap Disney and Universal tickets Orlando? | Yahoo Answers
Well 'cheap' is a relative term. Nowhere can you find theme park tickets cheap, but you can find discounts.
You can get discounted tickets at MapleLeaf Tickets. If you're a AAA member, you can get discounted tickets there too. If you're a FL resident, you can get discounts on Walt Disney World tickets.
Here are a couple websites that can help: