New Monster films 2015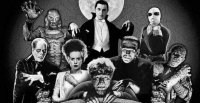 For a while there's been (unsubstantiated) talk about Universal possibly rebooting its many classic monster movie franchises (Dracula, Frankenstein, etc.) to form a cohesive cinematic universe – going back to when powerhouse duo Alex Kurtzman and Roberto Orci got involved with projects like The Mummy and the Van Helsing reboot. Well, over the months since Orci hinted that this is indeed the plan, he and Kurtzman parted ways as working partners, which left the state of Universal's monster movie plans in question.
Deadline, however, is now reporting that Kurtzman and Chris Morgan – writer/producer on the Fast and the Furious property since the mid-2000s and co-writer on last year's 47 Ronin (both for Universal) – have been tapped by Universal, to serve as the architects on a rebooted classic monster universe. To be exact, one where the installments are put together in a "cohesive, connected way" rather than as "projects by disparate filmmaking teams" – possibly even a Shared Cinematic Universe (a la Marvel Studios' superhero films), by the sound of it.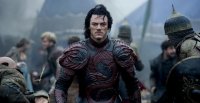 Franchises are hot commodities in Hollywood right now, and Universal is doing its part to keep up in that game; next year, for example, the studio will release new Fast and the Furious and Jurassic Park installments (no crossovers, unfortunately…), along with the Despicable Me franchise spinoff, Minions, and a handful of sequels to recent hit original intellectual properties (see: Ted 2, Pitch Perfect 2). In other words, rebooting the classic monsters franchise reads as being a natural continuation of that strategy (though, it's probably not music to the ears of film buff who're hoping for something a little more outside the box and innovative from the studio).
The problem, however, is that most of the aforementioned iconic monster properties are now in the public domain, so Universal will have to compete with other studios that're putting modernized spins on old classic creatures. Universal, as it were, has the Dracula origins film Dracula Untold arriving in October – though it's actually the Mummy reboot (scheduled for 2016) that is going to serve as the beginning of the new Cinematic Universe – but 20th Century Fox will be first to put a new spin on the Frankenstein mythology (no, this year's I, Frankenstein doesn't count), with the film Victor Frankenstein in Fall 2015.
Hence, Universal is moving quickly to get this monster universe off the ground; in addition to having Kurtzman and Morgan plan out "an interconnected slate of Monster films, " the studio (according to Deadline) has the pair of writer/producers onboard to oversee such matters as production and marketing. On top of all that, both Kurtzman and Morgan will be re-assessing in-development projects that have "preexisting attachments, " such as the currently-directorless Mummy reboot and the Invisible Man reboot that David S. Goyer had been developing (though, it's been nearly three years without an update on that Goyer venture, so…).
You might also like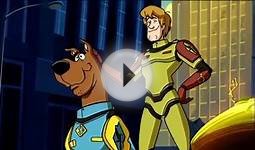 "SCOOBY DOO - MOON MONSTER MADNESS, NEW MOVIE, 2015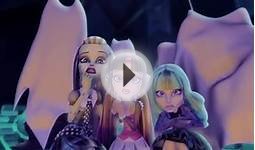 Monster High Haunted bande annonce film 2015
Crash Drive 2: The multiplayer stunt game, with monster trucks & classic muscle cars


Mobile Application (A10.com)




Adds a new feature:
Tank Battle Mode! Choose and customise your tank and ride it in to battle. Try to push as many other player tanks off the 5 arenas to become the ultimate tank master...
Fixes:
Fixed level glitches
Reduced crashes
Unlocking news van bug
Tank can no longer infinitely shoot
Rule The Kingdom


Mobile Application (Game Insight UAB)




Experience the ARENA! Earn reputation and unlock unique items!
Master the new gathering professions and CRAFT amazing items!
Achieve victory in thousands of battles with your loyal troops, defeat legendary foes, slice and smash your way through their minions while an amazing storyline...
Learn arcane battle magic and unleash dozens of screen-shattering spells upon your enemies
Enhance your hero`s battle prowess with hundreds of unique items and forbidden potions, craft legendary artifacts to help smite even the deadliest foes
Rebuild your lost kingdom: construct dozens of productive buildings and help your subjects as their wise and kindly ruler
Battle through lush forests, scorching deserts and snow-blasted tundra to become a true hero of the empire!
MonsterJam


Mobile Application (GameMill Entertainment LLC)




- 24 fan-favourite licensed Monster Jam® Trucks recreated in breathtaking detail!
- 8 (of the 24) NEW Monster Jam trucks available through limited special offers.*
- Classic Monster Jam® Arenas to compete in, including Anaheim, Georgia, Houston and Las Vegas!
- Experience new content every month when updates bring more trucks, new environments and extra game modes!
- Unique and distinctive game modes including racing, destruction, jump stunts, towing competitions and freestyle!
- Convincingly accurate 3D physics simulation!
*Available through special offers and not all eight available all at once

Monster Craft


Mobile Application (黄群俊)




Monster Mash up Battles in the arena and YOUR invited!
you just need a team of up to 4 monsters and you can be the next Mega Monster Crafting World Champion!
Simply grab one of the 2 starting monsters and throw them in your Evolution Chamber, they will emerge as a brand new Evolved and better version,

Deadly Space Boss Arena 2


Mobile Application (FGL Indie Showcase)




Fast-paced arcade shoot em up gameplay.
Gorgeous 2D graphics.
Simplistic touch controls.
In-game shop to purchase new weapons and hats for your character.
Many arenas to battle on from the fiery volcano to the deepest of the sea.