Monsters who fought Godzilla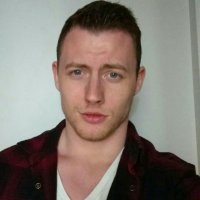 I wonder if the 'centipede' might be just a minor monster (think Giant Condor) a quick and easy dispatch for Godzilla. Wish they'd release that teaser already! I wonder how long until the first official trailer comes around.
I hope that the fights last more than five minutes because that would be a shame imo godzilla has been about fighting the big ass monsters with a little human drama but most importantly it has to be true to the original movies.
They need to focus on Godzilla more this time and less on the human drama...Final Wars is perfect example of this. Good movie considering some of the others but 90% actions is towards the end and over in 10-15mins :|
Some day we will touch the stars.
yeah keep it paced and even with more godzilla and less humans! should be a great movie
Not a map, an invotation
I agree guys, nobody watches a Godzilla movie for the human character development. It's not needed and I find detracts from the film. I understand the star needs to shine, but the star is Godzilla, not the person running from him. I really hope the focus is on Godzilla, and any Human scenes should be showing the Military trying to understand Godzilla and revealing new info to us.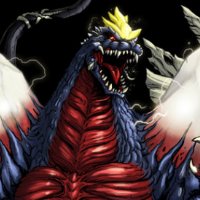 I doubt the centipede is gonna be in the movie, guys. They're still working on the script and they haven't even started filming. That teaser was more of a proof of concept thing than anything else.
The human characters are essential to a Godzilla movie, they are the ones who created him. As long as a good balance and some awesome Godzilla destruction time.
@Doozybot - I'm sure it will end up being in the movie one way or another. The script was nearly finished when they were making the teaser and I also don't see the point of making a creature and just not doing anything with it. I'm not trying to be hostile, just questioning.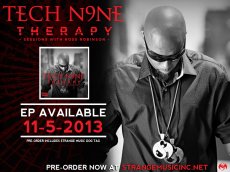 @gojira89, I understand the Human characters are essential to a Godzilla film, you're right, there needs to be a balance. The poor acting in the previous Godzilla films detracted from the action I found. A good cast and a "reasonable"amount of Human character development would be good.
Being a diehard Godzilla fan i'm dying to see something new. Whatever new monsters come out i hope the give the big guy a challenge. I would LOVE to see Angilla make an appeareance.
More giant insects? Like I need more of that in my life. Has anyone seen Final Wars and what I do to them?
Follow me on Twitter @GodzillaSays or your city becomes my dance floor.
Being a die hard Godzilla fan, I can say that I am not all that too much concerned about the type of monster he will face. In all reality something new versus what the traditional Godzilla always fought, would be nice. Something much darker and frightening than your traditional King Ghidorah.
Hey GodzillaSays, glad to have you here! And yes, giant insects, why not! @JaRoK, I agree, I'm open to something new, but part of me would love to see the return and revolution of some of the classic monsters. Gigan in particular.
I hope for new monsters too. I'm getting tired of some the faces of the old ones around here as it is. I'm looking at you Jett Jaguar and your stupid grin.
You might also like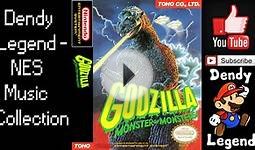 Godzilla: Monster of Monsters NES Music Song Soundtrack ...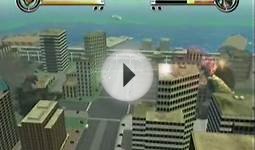 Godzilla Destroy All Monsters Melee Gameplay Godzilla vs Gigan
16" GODZILLA King of the Monsters Diorama Model Kit (2001 Polar Lights)


Toy (Playing Mantis, Inc.)




Amazing 16 inches tall with frightening detail.
Includes: Background Diorama to create an exciting display.
This is a skill level 2 model kit for ages 10 and up.
All plastic assembly kit. Paint and glue required (not included).
Made by Polar Lights in 2001 and long out of production.
Godzilla Wars GODZILLA Action Figure with Power-UP Snap-On Armor (1995 Trendmasters)


Toy (Trendmasters)




Godzilla Wars Green GODZILLA 6 inches tall Action Figure with Power-UP Snap-On Armor.
Comes with Chrone Plated Power-Up Battle Armor, Detachable Firing Gunship,
3 Missile Launchers. Poseable for Battle Action.
Made by Trendmasters in 1995 and long out of production.
Q&A
Who is the monster that fought Godzilla in that movie?
Which Godzilla movie are you interested in? Or, are you looking for a complete list of the monsters he has fought? !