Tiny Monsters rare Monsters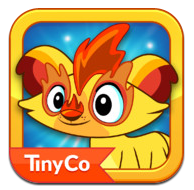 Games for the Weekend is a weekly feature aimed at helping you avoid doing something constructive with your downtime. Each Friday we'll be recommending a game for Mac, iPhone or iPad that we think is awesome. Here is one cool enough to keep you busy during this weekend.
Tiny Monsters (Free, Universal) is a time and resource management game where you breed, raise and sell tiny little monsters. While these virtual pets will not die on you, they sure do demand a lot of attention.
Getting the mechanics of the game down is quite easy. There are monster eggs that hatch in the Nursery. You can either buy these eggs at the Market or breed two of your monsters together in the Breeding Den to get one.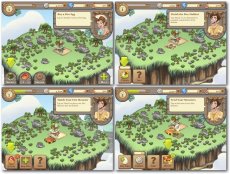 Once hatched, the monsters need to be placed in their appropriate habitat. While in their habitat, each monster can evolve into three different stages by first feeding them food and then letting them rest in the Dream Room. There are over 100 different types of monsters to collect: normal, hybrid and mythical, that live in 10 different Habitats. As a breeder of monsters, you have four basic resources at your disposal to care for these monsters: coins, food, diamonds and of course time.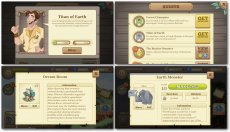 The choices you make as you manage your resources can drastically affect the number and type of monsters you collect as well as how fast you move up to the next level. For instance, growing different crops on your Small Farm costs you different amounts of time and coins. Cloudberries produce five food units for 30 coins and take 30 seconds to grow, whereas Bluff Broccoli yields 20 food in five minutes at a cost of 40 coins.
At the more expensive end of the food chain there are the Plumpkins that will set you back 2, 190 coins, take 18 hours to grow, and result in 275 food.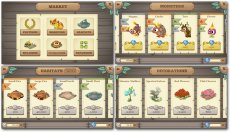 Depending on what is the most important resource to you, time or coins, you will make different decisions that will either accelerate your monster production, or bring it to a grinding halt. That is unless you opt to buy your way out of your mistakes and impatience through a series of in-app purchases.
But to think of this game as a pay-to-play game would be a mistake. One can easily advance to level 12 in a single weekend without making any in-app purchases. The only thing holding you back from advancing much further is time. Breeding monsters, hatching eggs and harvesting food takes time. A diverse group of fully grown adult monsters living in several different habitats can easily generate 250, 000 coins and 5, 000 food in 24 hours. And that is after only a couple of days of modest gameplay. The only in-game currency you cannot generate in such large numbers is diamonds.
You might also like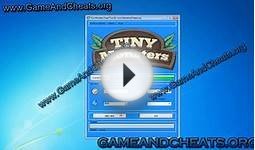 Get FREE Tiny Monsters Hack for Coins and Diamonds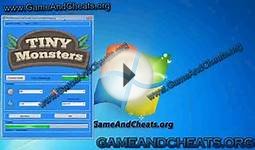 Tiny monsters working hack tool 2012