Skyrim Mod Monster Mod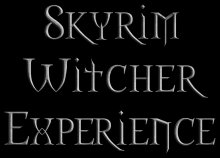 My opinion on the Steam workshop paid mods debate.
Over the last few days ive been totally disgusted by The amount of shamelessly Ungrateful, self entitlement comments Ive read about the Steam workshop Paid mods system. Some folks are so selfish that they expect modders to spend months developing mods & they should not be allowed to benefit from there own investment, Just because they are too tight to spend a few coins as a thank you to support the developer of a mod, yet they have no problem purchasing crappy DLC. Whats even worse is that most of the ones making all these EXTREME hyperbole comments have never even modded a game in there life! and have zero idea of the work Involved. Speaking from personal experience as a modder essentially all modders mod a game they are invested in playing but will end up modding more than playing it( I only managed to complete 50% of skyrim) most of my time was supporting and improving my mod for others to enjoy.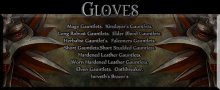 But you come to a point when you question why you are still supporting a mod for a game you stopped playing nearly a year ago, why are you spending all these hours every night or the weekend for no personal gain when you could be developing a small indie game or creating game assets you could sell. People need to realise that some of modders have busy lives, jobs, familys to support, and money problems of our own, and there limited time is extremely precious to them. If a modder could get some much needed financial support for a pc upgrade or a looming bill he's struggling to pay, from modding for others Why the hell shouldn't he be able to do that!, who the hell has the right to tell him he shouldn't When nobody's forcing them to buy it.
Every 3D artist working in game development would also expect to get paid. I think the paid mods system is a brilliant idea and definitely a step in the right direction but the implementation is awful and percentage margins of profit are hideous and need to be changed currently as a modder I will not use this system until more profit goes to the modder.
There will always be free mods but that does not mean there should not also be a system for really amazing mods that fans can support devs with a minor fee which could also attract talented devs who would never bother with modding in the first place.
It could also make more games come out with mod tools instead of DLC and more modding potential to any game is only a good thing in my eyes
You might also like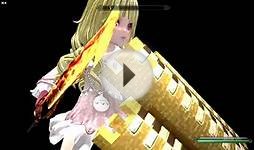 Skyrim - Monster Hunter Tri Weapons Mod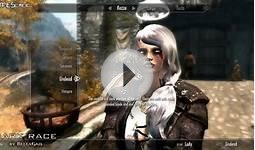 Skyrim mods ITA : Zombie Apocalypse, Dark race, Monster ...
Galaxy Note 5 Case, Sophia Shop Thin Ultra Slim Premium PU Leather+Hard PC Bumper Anti-scratch Shockproof Cover For Samsung Galaxy Note 5 (Glitter Purple)
Wireless (Welcome to Sophia shop,100% new product and high quality, Our shop sells all kinds of cell phone accessories ,such as stylus,wallet phone cases,TPU frame,PC,stand case,wood,tempered glass,armband,crazy horse wallet,diamond pattern,polka dot,X belt clip,small argyle robot stand six points robot.we try our best to become and learn from the well-known seller in this industry such as otter box,max boost,JOTO,spigen,tech armor ,ULAK and so on .Sophia shop offer you a diverse range of mobile phone cover,like silicone,crystal,TPU,aluminum and leather cover,skin,stand,armband.We are also suitable for various cell phone brands such as apple,blackberry,sumsung,Motorola ,LG,HUAWEI, ZTE, HTC and so on.Take your Phone with waterproof case for surfing, swimming and snorkeling, it can waterproof up to a few feet deep underwater or just relax yourself without worrying about your phone's safety For wallet phone case with 2 credit card slots & 1 vertical storage sleeve for cash and more .Stand feather enables hands free to prop up your phone while you watch movies, read ebooks or watch presentations.It has many patterns:Eiffel tower bird cat deer owl fish butterfly elephant bowknot flower...it fit for girls for boys for women for guys for teenagers for man for everyone. Lightweight and Durable tpu case also fits your phone well.You can find phone covers for most phone brand such as Apple,Samsung,LG,Motorola,HTC etc.We will make great effort to provide you with more attractive ,colorful,fashion,cartoon,ultra slim phone cases)
Particularly designed for Samsung Galaxy Note 5
Easy to use and install, uninstall, no toole needed, just SNAP ON
PU leather back cover+Hard PC frame protects your device scratches, dust, shock and fingerprint
Precise openings allow direct access to your phone features without removing the case cover
The sample fashion design makes your Samsung Galaxy Note 5 more personality
Q&A
When is the mod kit for Skyrim coming out?
Bethesda have just announced that the Skyrim mod tools, the Creation Kit, will let players upload their mods to Steam's Workshop service. That's a slick, Valve-hosted database of user-made content that's already being used for Team Fortress 2 models. This kit is for the PC only and will be out sometime in January 2011. A specific launch date has yet to be confirmed. away!