New Monsters and Mysteries in America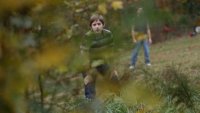 Buried deep within your cable package is a channel you probably haven't switched to very often: Destination America, which is part of the Discovery network. The channel says it's "emblazoning television screens with the grit and tenacity, honesty and work ethic, humor and adventurousness that characterize our nation." This apparently includes introducing us to something called the Sheepsquatch, featured on the new series Monsters and Mysteries in America, which travels around the country chronicling the unexplained.
Destination America seems to primarily have two niche interests, the paranormal (with series like Paranormal Project, A Haunting, Ghost Town Gold and Hidden in America) and food (United States of Food, Fast Food Mania, Food Factory, BBQ Pitmasters), particularly that which regards burgers, steaks and bacon. The programming is like one long backyard cookout where everyone is talking about that one time somebody thought they saw a ghost.
The channel itself has actually been around since the mid-90s as a holding ground for Discovery's more niche programming and reruns. It went from Discovery Traveling & Living to Discovery Home & Leisure to dropping the Leisure and later morphing completely to the short-lived Planet Green, which featured ecologically-themed shows built around celebrities (it was a bust). Last year, the channel decided to turn the dial in the opposite direction, focusing on meat and ghosts, in the name of Americana (the channel has also aired many 9/11 tributes).
You might also like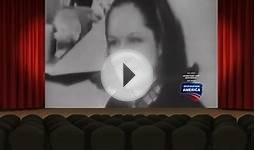 Monsters and Mysteries in America S03E01 Men in Black
Monsters and Mysteries in America S02E02 New England