New Monster Arena
(Photo : Turtle Rock Studios) "Evolve's" Turtle Rock Studios is teasing a new patch reveal today, and it might include an arena gameplay mode. Despite lackluster multiplayer popularity, the game's developers have pledged to make the title more enjoyable with something fresh. Aside from modes, the news might revolve around monster DLC as well. "Evolve" is available now for PS4, Xbox One and PC.
"Evolve" may not have taken off as well as Turtle Rock Studios had hoped, but its developer plans to maintain community interest with a mysterious update to be unveiled later today. What free DLC might be coming? Some think an arena mode is possible.
The news comes to Design & Trend via social media posts from Turtle Rock studios. Last week, studio co-founder Chris Ashton posted this image to tease what's ahead for his asymmetrical monster shooter.
The picture shows one of "Evolve's" monsters in a victorious state. There appears to be two of three rounds marked by two red slashes. The third is grayed out because the monster has already won.
There isn't much that "Evolve" fans can glean from this teaser, but Turtle Rock was kind enough to tell its fans that a special livestream will be held today at 9 a.m. PST to reveal more details. The tweet refers to the update as a "big announcement." Those timely enough to watch the stream can do so here.
Aside from offering major changes to the gameplay of "Evolve, " it's been said that the game's community has no idea what features are due in the update. "Everybody should know that they don't know what's coming, " . This dubious statement has caused speculation to run wild.
The most common theory is that the update will include an arena gameplay mode that differs greatly from the hunting experiences that have characterized multiplayer matches in the past. That original concept will always be central to "Evolve's" identity, but a more enclosed arena may ensure that action-oriented players don't bore themselves with monster tracking. Instead, success would hypothetically be more focused on weapon-based combat.
As this is "Evolve, " another prevalent thought is the inclusion of a fifth DLC monster. Design & Trend has reported on a parasitic foe in the past, so maybe that previously canceled creature has been tweaked for the final game.
This incoming update is one of many that Turtle Rock has released to patch "Evolve's" multiplayer flaws. These days, its online community suffers from empty lobbies and increasingly difficult matchmaking. The hope is that a new mode or gameplay feature will bring deserters back for more.
You might also like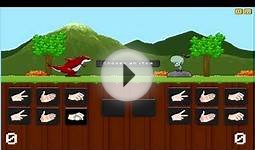 Flashy Friday: Monster Arena | Ep 001 | "New Game Series?"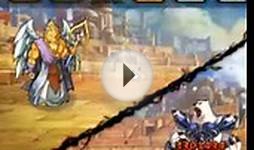 Monster WarLord new update, arena and mine gems, and new ...
Crash Drive 2: The multiplayer stunt game, with monster trucks & classic muscle cars


Mobile Application (A10.com)




Adds a new feature:
Tank Battle Mode! Choose and customise your tank and ride it in to battle. Try to push as many other player tanks off the 5 arenas to become the ultimate tank master...
Fixes:
Fixed level glitches
Reduced crashes
Unlocking news van bug
Tank can no longer infinitely shoot
Rule The Kingdom


Mobile Application (Game Insight UAB)




Experience the ARENA! Earn reputation and unlock unique items!
Master the new gathering professions and CRAFT amazing items!
Achieve victory in thousands of battles with your loyal troops, defeat legendary foes, slice and smash your way through their minions while an amazing storyline...
Learn arcane battle magic and unleash dozens of screen-shattering spells upon your enemies
Enhance your hero`s battle prowess with hundreds of unique items and forbidden potions, craft legendary artifacts to help smite even the deadliest foes
Rebuild your lost kingdom: construct dozens of productive buildings and help your subjects as their wise and kindly ruler
Battle through lush forests, scorching deserts and snow-blasted tundra to become a true hero of the empire!
MonsterJam


Mobile Application (GameMill Entertainment LLC)




- 24 fan-favourite licensed Monster Jam® Trucks recreated in breathtaking detail!
- 8 (of the 24) NEW Monster Jam trucks available through limited special offers.*
- Classic Monster Jam® Arenas to compete in, including Anaheim, Georgia, Houston and Las Vegas!
- Experience new content every month when updates bring more trucks, new environments and extra game modes!
- Unique and distinctive game modes including racing, destruction, jump stunts, towing competitions and freestyle!
- Convincingly accurate 3D physics simulation!
*Available through special offers and not all eight available all at once

Monster Craft


Mobile Application (黄群俊)




Monster Mash up Battles in the arena and YOUR invited!
you just need a team of up to 4 monsters and you can be the next Mega Monster Crafting World Champion!
Simply grab one of the 2 starting monsters and throw them in your Evolution Chamber, they will emerge as a brand new Evolved and better version,

Deadly Space Boss Arena 2


Mobile Application (FGL Indie Showcase)




Fast-paced arcade shoot em up gameplay.
Gorgeous 2D graphics.
Simplistic touch controls.
In-game shop to purchase new weapons and hats for your character.
Many arenas to battle on from the fiery volcano to the deepest of the sea.