New me and my Monsters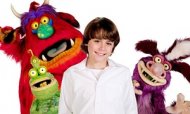 Me and My Monsters (6.30pm, CBBC). Photograph: BBC/© Tiger Aspect/© Tiger Aspect
Me and My Monsters
6.30pm, CBBC

What would you do if you moved from Australia to England, only to find that three humorous, if mildly irritating, monsters were living in your basement? As a 10-year-old boy, Eddie takes the sensible decision of not telling his parents and hoping that they simply don't notice. Needless to say, this goes wrong pretty quickly. "I want to scream, but I'm too lazy, " says Eddie's laconic teenage sister, when confronted with the sight of a monster with eyes on stalks. This is throwaway fun, featuring monsters that look like they took the wrong turning at Sesame Street.
A History of Horror With Mark Gatiss
9pm, BBC4

Hammertime! This week Gatiss delves into the gothic horrors from Britain's legendary Hammer studios – with respectful nods to rival studio Amicus and the overseas terror of Roger Corman and Mario Bava. He also throws in his childhood love of the House of Hammer magazine, late-night 1970s BBC2 horror double bills, and even takes a few minutes to chat about what a talent Peter Cushing was. A great show, with something very nick-of-time about it: as with last week, he gets what may be the final interview with a recently departed talent; here it's director Roy Ward Baker.
The Inbetweeners
10pm, E4

In which Will organises one last adventure – a camping trip in the great outdoors, before the winds of destiny blow the gang hither and yon; and before we too wave affectionate farewell to this brilliantly horrible, and horribly authentic, series. The cult crossover done good – even if it did feel a bit laboured during this final run, galloping towards those big "gross-out" set pieces. Slavering junkies, be of good cheer: the movie should be out in 2011.
Inside Out
7.30pm, BBC1

Altogether welcome return, for a nine-week run, of the current affairs programme which allows the BBC to do one of the things it still does better than anyone: illuminate important and interesting stories which might otherwise languish unreported. Eleven regional news departments contribute to Inside Out, and among the highlights of the first programme are a BBC South East investigation into the black market in police uniforms, a BBC West rummage among the cold-war secrets of the military research centre at Porton Down, and BBC East's baffling revelation that there are councils who own personalised number plates worth fortunes.
AM
Whitechapel
9pm, ITV1

Following a George Cornell-style pub shooting, the team arrest the Krays – or rather Ronnie's turkey-basted offspring Jimmy and Johnny (Craig Parkinson). As their doting mummy says, "Ron kept a deposit in a special type of bank – and I made a withdrawal." Genuine killers? Or, in the withering words of DCI Cazenove (Peter Serafinowicz), merely "celebrity offspring?" It's also revealed Chandler has OCD, in a bid to make his character more interesting. It doesn't.
You might also like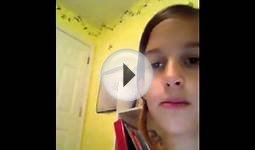 Me and my new monster high dolls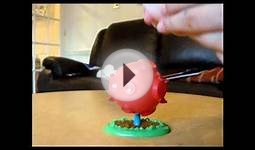 New Moshi Monsters Merchandise
Monster Energy Drink, Absolutely Zero, 16 Ounce (Pack of 24)


Grocery (Monster Energy)




Zero calories, zero sugar, same Monster buzz
Helps fight fatigue, improve mental performance and focus, and motivates you to work and play harder
Sweet and salty with a citrus twist, strong without being overpowering
A zero calorie, zero sugar drink, that s good enough to earn the Monster M
Re-tooled energy blend, new sweetener system, and great flavored energy without sugar or calories
Java Monster Coffee + Energy Drink, Vanilla Light, 15-Ounce Cans (Pack of 12)


Grocery (Monster Energy)




Pack of twelve, 15-Ounce (Total of 180 ounces)
Java Monster is premium coffee & cream, brewed up with killer flavor and supercharged with the Monster Energy blend
Low calorie Vanilla
50 calories per can
Monster Zero Ultra Energy Drink, 24 Count


Grocery (2nd2N, Inc.)




Zero ultra has zero calorie and zero sugar
Flavor you re accustomed to and packed
Contains vitamin B3, B5, B6 and B12
Zero calories, zero sugar
A lighter tasting, less sweet, citrusy

MOONSHOT • 5/6 Flavor Energy Drink Variety Pack • 30% Juice • Pure Cane Sugar • No Preservatives • No Artificial Flavors, Sweeteners or Colors • 6 Delicious Flavors


Grocery (MOONSHOT ENERGY LLC)




MOONSHOT 5/6 flavor variety pack. You are guaranteed to receive 5 or 6 flavors in a random 12 can mix (95% chance you receive 6 flavors). Flavors are: Sour Apple...
MOONSHOT -launched in 2015- is the highest rated energy drink on Facebook with over 170 5* reviews
Caffeine • Taurine • Quercetin • B Vitamins. 115 mg caffeine/12 fl oz. (*85 mg caffeine for Lite Pomegranate) Not recommended for children, pregnant or nursing women...
Crafted to be the best tasting energy drink you ll ever have. Natural & lightly carbonated

Monster Energy Drink Variety Pack - New Embossed Cans - 8 Pack


Health and Beauty (Monster Beverage Company)




8 Pack - 16oz. cans
Beautiful Embossed Cans!
Item just as pictured. You will receive 1 of each flavors
Cuba Lima has been discontinued. A substitution will be chosen at random if not specified.