Monsters of New Jersey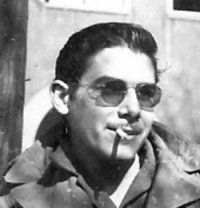 Found scribbled on a notepad in my backpack (at least the parts in quotes):
"I was born in Brooklyn!"
You were?
"I was born in Boston and there were monsters in Boston. Mommy and Daddy had to protect me from the monsters in Boston."
So you must not like Boston.
"I don't like New Jersey."
Why not?
"When I was in Boston I saw a monster coming to eat Tima and me."
That sounds scary, but I don't see the connection to New Jersey. Which state is your favorite?
"My favorite states are Trinidad and New York and Aper. Aper is a big city with a lot of people it doesn't have no train. It has a train track. Trains drive on that train track. And it doesn't have no station. And it doesn't have no subway! You can go on the train tracks to New York. It just drives outside."
Apparently, I did not follow up. Or I ran out of paper. This Aper sounds like an interesting place. (Unless he means Delaware.) And what is wrong with New Jersey? He must have overheard his parents complaining about the endless quality of the eponymous turnpike when we thought he was asleep.
You might also like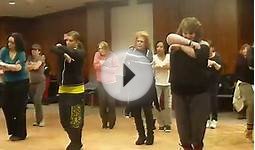 Monsters Of hip hop New Jersey 2013- Parent Class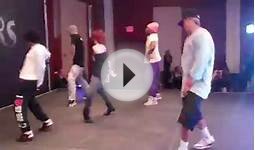 Monsters of Hiphop New Jersey--Jamal Sims Advance Room!
Q&A
What is the addres of monster mini golf in Fairfield new jersey?
The address is 194 Route 46 East Fairfield, NJ 07004 Phone: 973-244-0026! Cha Cha hopes you have fun!