Was Monsters University good
Be honest: are you afraid of prequels? If so, you're not alone.
The Star Wars prequels were an all-time low for many movie-goers, leaving a whole generation of Jedi-aficianados with psychological scars. The first of the Hobbit films, though not as bad a misstep, certainly lacked the power of its awe-inspiring predecessors. Prequels in general (which are just a special case of the much-feared sequel) have left many a bitter taste over the years, and you'd be justified to have developed a full-fledged case of prequel-phobia.
So it struck me as interesting when Pixar announced they were making a prequel to Monsters Inc., one of their best films. Despite Pixar's stellar box office record, the recent critical flop of Cars 2 had shaken the faith of those who believed the studio could do no wrong.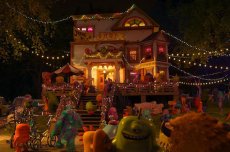 On the other hand, if anyone could do a prequel right, it would be the folks who single-handedly brought Disney back from the brink… and Monsters would get treated with more finesse than Cars, right?
It was thus with bated breath that I took my two-month old to see Monsters University this summer. Within minutes, my fears were allayed: she slept the entire time. But more than that, I realized Pixar had nailed it once again.
This was one of the best movies they'd yet made, even rivaling the original, and in the afterglow, I not only questioned my long-standing fear of prequels, I also decided to figure out what it was Pixar had done so right.
Disclaimer: I used to work at Pixar, and have credits on several of their films and shorts. That said, I try to remain unbiased about Pixar movies—if anything, my knowledge of the company's inner workings makes me be a better critic, since I know first-hand how awesome Pixar can be at its very best. Still, you'll have to take my word for it that nobody asked me to review this film.
A "story world" is my way of referring to unique worlds crafted for particular stories. The term can refer to a fantasy realm like in Game of Thrones; a sci-fi future such as the world of The Matrix; a slice of Earth's past as in Downton Abbey; or even a world of make-believe, as is the case with Monsters Inc.
You might also like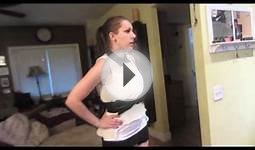 Monsters!!!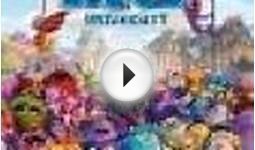 Monsters University
Monsters University Sulley & Squishy Action Figure parallel import goods (japan import)


Toy (DISNEY)




Sulley is about 16.5cm height. Feel is also good to have been flocking the surface. Raise both arms and hold both legs, eyes and mouth will move. Moving part but...
About 11cm height Squishy. Hair is hair transplantation. A soft material that was set to Munyu.
Age: 3 years old
The product is a total of two body Sulley1 body, of Squishy1 body.
There is a thing you have any damage to the package for the parallel import goods, the goods are made very well. Is priceless.
SANYOU Women's Grumpy Cat I Had Fun Once It Was Awful Long Sleeve T-shirt M


Apparel ()




100% Cotton.
Digital Direct Printing,eco-friendly Ink.
Machine Wash Without Fade.
Shipping Time:7-10 Working Days.
Slim Fit Women Size( Size Up If You Are In Between Sizes )
Fashion ZVp-447ktWurOXv Case Cover For Iphone 6 Plus(monsters University Campus)


Wireless (UptonHolliss)




Made of durable high-grade environment-friendly premium silicone materia.
Unique design allows easy access to all buttons, controls and ports without having to remove the skin.
Color: optional,as pictures show
Screen protector covers the whole front side of iphone 6 plus
Stylish protection with full access to all ports , buttons, and cameras.

Disney Pixar Disney Pixar Monsters University microphone set of three genuine parallel import goods (japan import)


Toy (Monsters University)




* Warbler (Bobblehead, 4.5 inches in height (about 11.4 cm))
* POP Vinyl Figure (deformed cute figure, 3.75 inches in height (about 9.5 cm))
* POP stuffed (it is deformed cute figure, seven inches in height (about 17.8 cm))