Was Monsters University a good movie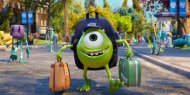 Far from being Pixar's best, but as far as prequels go, there's enough monster-filled college humor for viewers of all ages to enjoy.
Billy Crystal, John Goodman, Nathan Fillion, Helen Mirren
Twelve years and nine Disney/Pixar feature films after we met the one-eyed Mike Wazowski and the furry blue Sulley in Monsters, Inc., the wizards at Pixar finally gave us Monsters University and the story that no was begging them to tell, how Mike and Sullivan became friends. Or, as I like to call it, when "Scary" met Sulley. Pixar's first prequel, now on Blu-ray disc and DVD, is true to the spirit of the original film, which is a relief for fans of Monsters, Inc. that might have feared the worst—that Pixar had turned to the Cars 2 playbook.
Monsters University is a zippy picture that tells how our favorite wisecracking pair of Monsters, Inc. employees first crossed paths at college. The end result is an amusing, spirited tale of opportunity that's animated with the usual Pixar polish but it lacks the emotional depth that you'll find in the best Pixar movies. To be fair though, it's not trying to be deep; it's trying to be entertaining and the movie passes that test with flying, furry colors.
Monsters University follows young Mike's quest to become a scarer, a monster who helps power Monstropolis with the scream energy that's harnessed from frightened human children. More specifically, in the film Mike (Billy Crystal) enrolls at Monsters University and takes classes at the School of Scaring just like his heroes did. Mike's book smart with a tremendous work ethic; yet, he's also a runt and anything but a natural. Meanwhile, his brawny classmate Sulley (John Goodman) is an innately gifted scarer but he's also a slacker who believes his tremendous roar is enough for him to skate by on. Not to mention, in this story which is told from Mike's (one-eyed) perspective, at the start of the movie Sulley's kind of a jerk.
But after the intimidating, dragon-winged dean (a magnificently menacing Helen Mirren) drops them from the scarer program, they join forces with a fraternity of misfits to compete in the Scare Games for a second chance. If you've seen Revenge of the Nerds, you'll know roughly how this all plays out, only there's more fur and eyeballs and tentacles. In a series of Olympic-like games the beastly zeroes are given a chance prove they can be heroes. They compete in refreshing, monsteriffic versions of an obstacle course, capture the flag, and hide-and-seek, for example.
You might also like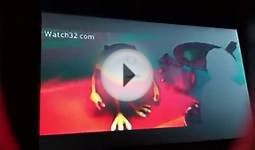 Monsters University half movie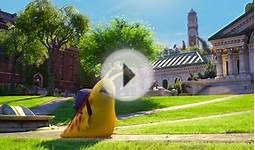 Monsters University (2013)Trailer
Monster High Both Sides Polyester Velvet Throw Pillow Covers For Office 18*18


Home (Ymm1o Throw Pillow Cover)




Printing On Both Two Sides.Size:18*18
This Item Is 100% Handmade.
This Cushion Cover Has An Invisible Zipper.
Easy Wash And Care: It Can Be Machine Washable,Tumble Dry.Normal Wash.
Delivery Time:7~15days.
Q&A
It is rated 7.4 out of 10 and Charlize Theron won an oscar for best actress in 2004 for her role. Roger Ebert gave it an A rating.