Free Monsters Inc. Run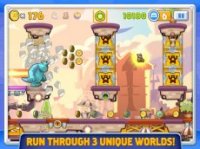 Review by Chris Buffa 2 years ago
Disney chose to end 2012 with Monsters, Inc. Run, an addictive platformer from Get Set Games, the same developer behind the well-received Mega Run: Redford's Adventure. Featuring Mike and Sulley, stars of the hit Pixar animated film, this title sends players through a plethora of obstacle courses in search of gold coins, collectible goodies and most importantly, Boo, a young girl kidnapped by rival monsters. Feature-packed, user friendly and visually stimulating, it's a wonderful game for iPhone and iPad users of all ages.
For starters, Get Set Games wisely broke its creation into two parts. The first, Endless Mode, sends users through an infinite obstacle course with the primary goal of beating their high scores. The second component, on the other hand, includes bite-sized courses chock full of those aforementioned coins and loot, as players attempt to go for 100 percent completion and earn gold stars.
What's cool is the ability to transform into Mike and Sulley during play. Sulley is especially effective since he just plows through everything, including bad guys scattered throughout. Mike, meanwhile, is more fragile, with players having to carefully guide him through narrow spaces and over platforms and enemies (he can bop them on their heads like Mario); it's as simple as tapping the screen to jump. Take damage or plummet into the abyss below, and gamers must restart from the beginning, or use a valuable save to continue. The downside? You can't always see what lies ahead, and there's a lot of trial and error.
This ultimately ties into Monsters, Inc. Run's virtual store, the place where people can spend their coins and bucks (the second currency) on not just saves, but also different monster duos and a wide variety of gadgets, like the GUNCC, a device that hurls blobs of goop towards bad guys, or the AIR PACK, which turbo boosts a person's monster to safety. Everything's expensive, and Disney provides in-app purchases for more cash, but gamers should be able to amass a small fortune without spending a dime.
You might also like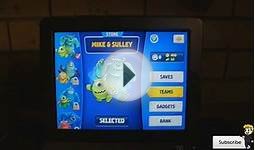 Monsters, Inc. Run App Review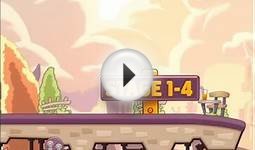 Monsters, Inc. Run - Universal - HD Gameplay Trailer