Monster menu ideas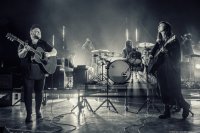 Of Monsters And Men on their 2015 international Tour
The air pulses with each beat of the drums, the guitars and horns rising in a crescendo as they follow the two lead singers as they braid their voices together, sounding as much a call from an ancient time, as they also sing a modern folk rock ballad. Of Monsters and Men played at the Greek Theater Thursday night near the start of their 2015 international tour promoting their new album Under the Skin to an electrified crowd that packed the stadium as they delivered an elegant and pulse pounding show.
The band from Iceland came to international acclaim off their first album My Head is An Animal in 2011, when the album reached No. 1 in Australia, Iceland and Ireland and No. 1 on the U.S. Rock and Alternative charts, and the band was tapped to write a song for the Hunger Games 'Catching Fire' and then Dirty Paws, a single, broke out again when used almost in its entirety for the trailer for Walter Mitty 18 months after its release.
The mood at the Greek was oddly eerie before the show, as moody music played and fog issued forth on the stark set, of large chrome bars which stood behind the band's set up in a series of large "M" shapes. The five member indie folk pop band, playing on this tour with four accompanists on brass, drums and keyboards, kept the mood electric and plibal.
The band opened their set with new songs Thousand Eyes, Crystals and then King and Lionheart from their debut album.
Their songs have an unusual quality, as if an ancient power is built within, but also feel comfortably spun in the present. They sing about what so many bands do, stories filled with tears, fears, confusion and hope, but they pull pull us in with a promise of intimacy and then lift us with pounding percussives and soaring tones that become epic anthems.
The two co-lead singers, singer/guitarist Nanna Bryndís Hilmarsdóttir, and co-singer-guitarist Ragnar Þórhallsson, have uniquely different sounds. His voice edgy and razor sharp, and hers angelic and ethereal. Guitarist Brynjar Leifsson, drummer Arnar Rósenkranz Hilmarsson and bassist Kristján Páll Kristjánsson completes the group.
Ragnar busts a string on his guitar early in the set, but without missing a beat changes instruments as they roll into Dirty Paws, a hit off their first album, which starts with his melodic acoustic finger work, and slowly builds into a rousing soundscape, half thunderstorm, half meditation.
Nanna thanks the crowd and tells us about Winter Sound, a song from their debut, "could be a tribute to Iceland and the very bad winters we have there. We wrote this one on a winter night." And the song thrums a pounding martial beat, as if the storm approaching is coming to wage war and you'd better appreciate the power of nature and have a good attitude.
The many chrome bars behind the band had beams of light gliding along them, as well as aiming spot lights which splashed across the audience as the music filled the stadium through the evening.
You might also like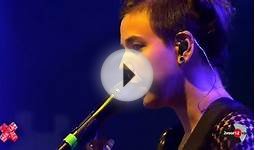 Of Monsters And Men - Lowlands 2012 (Full Set)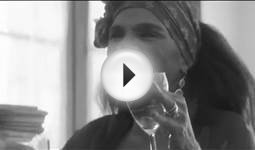 Of Monsters and Men - Empire (2015)
Boston Red Sox Navy Home Clean Up Hat-xxl


Apparel ('47 Brand)




Pick your size from the drop down menu
Great Gift Idea
Satisfaction Guaranteed
Bundle Monster Adhesive Creative Scrapbooking Craft Lace Decorative Decor Lace Styled Tape Mixed Lot - Set 1


Home (Bundle Monster)




Create your own special place with this d?cor tape. Comes in a multi-rolled set with different cute designs.
Rolls contain about 15 meters of tape. Each roll differs in length however most are about .5 x 3.2 ( HxL) each roll. Different tape widths are available. See pictures...
Ideas are endless, use for: scrapbooking, card making, crafts, frames and so much more.
Adhesive is strong, but pretty.
*NOTE: View selection menu carefully to check what you are ordering. Not all sets are exactly the same, please review product description for more information.*
Cookie Monster Made in The 60's Seasame Street T-shirt-small


Apparel ()




Pick your size from the drop down menu
Great Gift Idea
Money back if not satisfied
Choose Your Size and/or Color if Applicable

Balloon Toys


Mobile Application (Easy Smart Touch)




Dozens ideas for balloon sculpting
Easy step-by-step illustrated tutorials
Custom colourful menu
Exciting activity for kids

Asking Alexandria - Mens Eyeball Monster Slim Fit T-shirt in Charcoal, Size: X-Large, Color: Charcoal


Apparel (Rock Off)




Pick your size from the drop down menu
Great Gift Idea
Satisfaction Guaranteed
Q&A
When are of monsters and men performing?
The next tour date listed for Of Monsters and Men is March 20, 2012, at the Troubadour in West Hollywood, California, at 8:00 PM PT. The band will tour the United States and Canada in March and April of 2012.