Monster Menagerie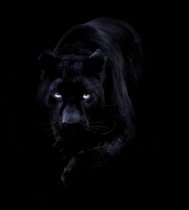 One year later I was back on Puerto Rico – with Red Star Films of Canada. Our guide was a man named Orlando Pla. He had heard of a few sightings of large reptiles on Puerto Rico. They reportedly looked like velociraptors, those savage beasts that roamed around in the latter part of the Cretaceous period of 75 million years ago. More correctly, the creatures sounded like the raptors as they were specifically portrayed in Jurassic Park.
The reality is that the real velociraptors were much smaller than in the movies and they sported feathers. It's a testament to the movie's success, however, that the public's image of the velociraptor is that created by Hollywood, rather than by nature. Far more like the raptors of the movies was Deinonychus, an 11-foot-long, clawed, killing-machine that lived around 110 million years ago – but not on Puerto Rico, I should stress.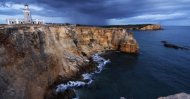 Also in 2005, and on the same expedition, we interviewed a man named Pucho, a resident of a small village that was home to a cool-looking church, one which rather reminded me of an old English castle. He had an encounter in early 2005 with…well…something. It clearly wasn't your average Chupacabra. The month, Pucho thought, was February, and the time was definitely late evening. He was walking past the old church when an ear-splitting roar filled the air.
It came from an area dominated by tall, thick trees and barely fifty feet away. Frozen rigid in his tracks, he stared intently at the woods. Suddenly, something terrifying happened: a huge, feathery beast burst through the trees and took to the skies. Whatever the creature was, it was no ordinary bird.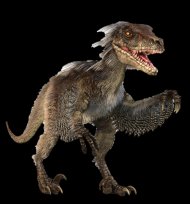 The incredible size of it, somewhere in the region of a man, made that abundantly clear.
In December 2008, I investigated sightings of a large "black panther" seen creeping around the Rio Piedras area of San Juan, exclusively at night. Around four feet long and muscular, it was believed to have killed and eaten at least fifteen pet cats in the area, and savaged a goat or several. And, apparently, it terrified a handful of people who crossed paths with it in the backstreets of Rio Piedras, late on one particular Saturday night.
You might also like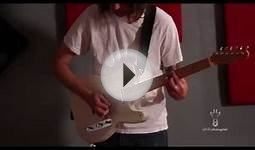 Proud Monster | PHILLY MENAGERIE: Knock Me Down- Skeleton ...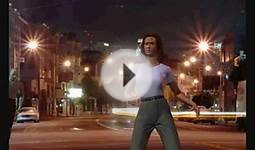 Zombies on the Prowl by Monster Menagerie.com
WilsonBaking Love Collection - Lovely Garden Theme Silicone Fondant Lace Molds Serie - Fondant and Gum Paste Silicone Mold Cake Molds for Kids


Kitchen (WilsonBaking Love Collection)




Mold Size:8*5.8*1.7cm Weight:80g
Material:Silicone (Some Model may be Random color)
Help your Bake inspiration
Most popular in asia (Hotel and restaurant use for child birthday or child menu)
High Quality only MTOO, MTOO is global network store that customer ensuring and confident to shopping with
Bundle Monster Creative Scrapbooking Craft Decorative Grosgrain, Stitching, Petersham, Satin Ribbon Roll Mixed Lot- Set 1


Art and Craft Supply (Bundle Monster)




Create your own special place with this dcor ribbon. Comes in a multi-rolled set with different cute designs.
Each roll of ribbon will come in one of these 3 popular widths: 3/8, 5/8, and 7/8.
Ideas are endless, use for: scrapbooking, card making, crafts, frames and so much more.
Each roll contains 3 yards of ribbon for a total of 18 yards of ribbon per set.
*NOTE: View selection menu carefully to check what you are ordering. Not all sets are exactly the same, please review product description for more information.*

Paper Monster LA4 9" Throat Laminator


Office Product (Paper Monster)




Laminates up to 230mm width
On/Off/Temperature Setting
Dimensions - 6.7 H x 35.8 W x 12 D
Childs play to use and cleverly designed to store just like a book.
Integrated Storage Platform

Beautiful Trees Beach Sunshine Cases / Covers Design Special For iPadmini Style No.1


Wireless (Huaguoshan)




Designed for easy access to all the ports and buttons for your phone.
Sides are made of hard TPU material that offers unmatched grip and protection.
Printed on thin metal back using sublimation technology to offer long lasting design.
Careful packaging to protect the goods from possible damage.
We ship our products within 24 hours,but weekend.
Q&A
Where do you buy a metal ticket in dragonquest monsters-joker to enter metal menagery
Beat the game first, then buy it from some person in the castle on palaish isle.
----
Actually, go into the sewers at night you'll see the girl by the trash can. Talk to here and she'll sell you a metal menagrie ticket for 10000 gold.