Super monsters Ate my Condo High score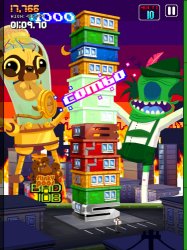 As you may know already, I love Monsters Ate My Condo, and I am still trying to work my way up in the leaderboards. As a certified M.A.M.C. addict, I'd like to share with you some of my strategy, tips and tricks. (Note: check out the review of the newly released Super Monsters Ate My Condo here)
Before anything else, Make sure you're online and logged into your GameCenter/OpenFeint account. I've had strange experiences with my scores. Once, when I hit my all-time personal high of 760+ B — for some strange reason, I got a negative score! Another time, my score wasn't recorded at all. Wait til you see the GameCenter notification that you're live your score doesn't go to waste!
1) Form shiny condo chains by planning ahead. Remember that shiny condos and combos come in three's: 3 of a kind = bronze X 3 = silver X 3 = gold X 3 = diamond X 3 = MegaZone.
2) Remember that once you're in the MegaZone, the monsters' special powers don't work.
3) Want to score tons of points? Use Lord Ferocious (yellow) just before going into the MegaZone!
4) Upgrade your condos faster by making "cats" – you can do this by stacking on top of each other any of the following "bad condos" – 3 concretes, 3 bombs, 2 bombs + 1 concrete. There are other special combos that create cats, but I don't remember these other combos since I was only to make them once or twice.
5) Since the red crab calms the other monsters down, eliminate condos that you don't need by activating the red crab and carefully feed the sleeping monsters the condos you want them to eat.
6) The red crab resets bombs. To score cats, buy some time by feeding the red crab a shiny combo and wait for other bombs/bad condos to fall down.
7) Need cats to upgrade your shiny condos? Put the red crab to good use! If you're being blitzed by bad condos, put them together to create a cat. Feed the red crab with any shiny condo and then eliminate all other condos in between except for at least 3 bad condos.
8) To create even more cats out of bad condos, feed the green guy with a shiny condo to double the combos formed.
9) Try to put 2 cats at the bottom of your tower so that eventually they will upgrade all the condos and lead you to the MegaZone.
10) Try to keep at least 2 cats in your tower at all times.
11) If your monster onscreen will soon swap out, feed him the condos you want to eliminate that are of a different color.
12) Reginald Starfire (blue) straightens towers when his power is activated. If you have a bomb that's about to go off, feed him a condo immediately after the explosion to prevent the tower from being unstable.
13) Keep your tower at a low height, even if it means giving away some shiny condos.
Got any more tips, tricks and strategies? Share them in the comments section. I'd love to hear your thoughts!
You might also like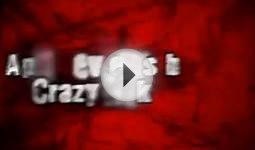 Super Monsters Ate My Condo! iPad App Video Review ...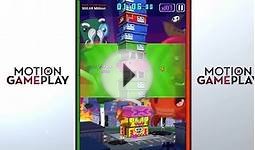 How to score over 2 BILLION on Super Monsters Ate My Condo
Monster High "Snow Bite" Draculaura


Toy (Mattel)




Monster High Snow Bite Draculaura Doll
Draculaura plays the roll of Snow White. Comes with her own little book named Snow Bite
Ever After High First Chapter Raven Queen Doll


Toy (Mattel)




Raven Queen, daughter of the Evil Queen, decides to flip tradition on its crown and chose her own destiny!
Raven doll s black iridescent bodice rises dramatically up to a tall, silvery feather-detailed collar that complements the silver atop her spiked headband
Stacked bangle bracelets with a jewel ring, open-toe wedges and a shimmery black studded clutch purse complete her edgy rebel look
Comes with a doll stand, signature-styled headpiece, detailed jewelry, handbag, pair of spellbinding shoes and doll hairbrush
Get each character s hexclusive story in her story bookmark
Apple White: Daughter of Snow White ~10.5" Ever After High Mirror Beach Doll + 1 FREE Official Monster High Mini-Tapeffiti Bundle


Toy (Mattel)




ONE FREE official Monster High mini Tapeffiti decorative tape (from Fashion Angels) is bundled with this item. The Tapeffiti tape is considered a FREE bundled item...
Ever After High is a companion line to the popular Monster High franchise based upon characters from fairy tales and fantasy stories.
At Ever After High, the teenage sons and daughters of the most famous fairytales ever after turn tradition on its crown!
Apple White doll looks hexquisite in a red, white and black, polka dot suit with a sheer black skirt with golden sparkle
Comes with a pair of golden sandals, Apple-red sunglasses and a golden necklace. For ages 6+.

Ever After High Ashlynn Ella & Hunter Huntsman Doll, 2-Pack


Toy (Mattel)




Ashlynn Ella, daughter of Cinderella, an Ever After Royal, is beside her beloved Hunter Huntsman, son of the Huntsman, an Ever After Rebel
The fashionable couple looks positively charming in outfits that add a modern edge to storybook beauty
Hunter doll wears a green shirt, brown hoodie, leather vest and light tan pants tucked into tall hiking boots
Ashlynn Ella doll stands out in a modern-day princess dress with a floral print on the skirt and bodice inlay
The two posable dolls come with two doll stands, a key themed doll hairbrush and two hexclusive story bookmarks that tell their special stories

Ever After High Enchanted Picnic Blondie Lockes Doll


Toy (Ever After High)




At ever after high, the teenage sons and daughters of the most famous fairytales turn tradition on its crown when they decide to choose their own ever after s!
Raven queen, cerise hood and Blondie locks are starting a chapter outdoors with plans for an enchanting picnic
Blondie locks looks just right in blue gingham with yellow bows and bear silhouettes, a black collar and yellow ruffle hem
Black wedge sandals with bows, a blue headband and a basket-weave teddy bear purse complete the charming look
Collect all of the dolls for exquisite display and storytelling fun
Q&A
What is the highest score on Super Monsters Ate My Condo?
A site where everyone can post their score on Super Monsters Ate My Condo could not be found. Perhaps, you could start a forum or blog where all fans can go and post screenshots of their high scores! on!