Ness a Monster Calls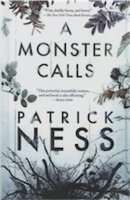 Public Domain
It's about thirteen year-old Conor, whose mum is suffering from cancer. Because of this, everybody treats him differently at school and he hates that. Every night, at 12:07, a monster visits him. It's shaped like the yew tree in his garden. The monster tells Conor three stories, and forces Conor to tell the fourth one: the truth.
While I was reading this book I couldn't help wondering what it would have been like written by Siobhan Dowd, but I'm sure that it would have been just like this one: amazing. I loved this book from the first words to the very last. I found myself late at night not being able to put it down and crying a lot. I cried so much the last pages were wet from my tears.
Another beautiful thing about this book are the illustrations by Jim Kay. They are truly wonderful, I loved them all, particularly the ones with Conor and the monster. They are dark, scary and irregular.
So I absolutely adored this book and would recommend to any teenager, boy or girl. I'm sure I'm going to read other books by Ness after this one.
You might also like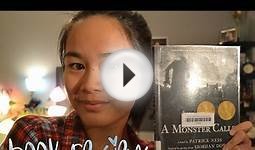 A MONSTER CALLS by Patrick Ness SPOILER FREE | Book Review ...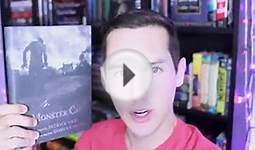 A MONSTER CALLS BY PATRICK NESS