Loch Ness Monster Story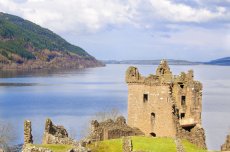 Today I found out the origin of the Loch Ness Monster myth.
Loch Ness is a long, narrow lake southwest of Inverness in the Scottish Highlands. It is the second largest loch in Scotland by surface area and the largest by volume. It is also the second deepest loch, at an astounding 755 feet (230 meters) at its deepest point. The water is dark and murky due to the high levels of peat in the surrounding soil. The breadth, depth, and low visibility of this particular loch make a prime environment for someone's imagination to run wild, particularly when other lake monsters were plentiful in Scottish legends.
The first recorded sighting of Nessie was in 565 A.D. by Saint Columba. Saint Columba was an Irish missionary praised for spreading Christianity in Scotland. On one trip to the highlands, he ran across a group of people burying a man who had been bitten by the monster in the River Ness. The Saint supposedly asked another man present to swim across the river. When the man jumped in, the monster rose from the depths and Saint Columba, invoking God's power, banished it. The story was written nearly a century after the supposed encounter; but even so, it remains a popular piece of "evidence" used to demonstrate Nessie's existence.
The next recorded sighting happened over 1300 years later in 1933. George Spicer was out driving with his wife when they saw a large creature walk in front of their car near the loch. The creature supposedly had a huge body, long neck, and they couldn't see any limbs before it lunged toward the Loch Ness. A few weeks later, a motorcyclist claimed to have nearly run into a similar creature, describing it as a type of plesiosaur—a prehistoric marine creature with four large fins and a long neck, fitting the Spicers' description. Soon, with the building of a road along the loch's coast, many more reports of sightings of the monster flooded in.
The 1933 sightings proved to be the beginning of a long, fruitless search for the monster. The first picture taken of the monster was in November 1933 by Hugh Gray. He supposedly saw a large creature rise above the surface of the water and snapped several photographs before it disappeared, but only one photo turned out when developed. The picture shows a creature with a long neck and a thick body, with four lumps at its side which might have been flippers. However, it should be noted that critics claim that the photo is of a dog swimming with a stick in its mouth… not remotely frightening.
You might also like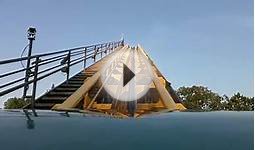 Loch Ness Monster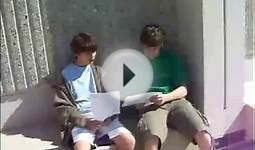 The Untrue story of the loch ness monster
Wishstone Nessie Soup Ladle Set Of 2 Food-Safe 100% Nylon Dishwasher Safe Loch Ness Monster Stands Upright Cookware Tableware Kitchen Utensil Dipper Green And Blue
Kitchen ()
CLEVER feet on the bottom of the ladle allow Nessie to stand upright, seeking to peer out of your kettle or punch bowl like that iconic Loch Ness photo
NON-TOXIC sturdy food-safe 100% nylon , MEASURES 24 cm x 11 cm x 9 cm. Green and blue
DISHWASHER safe. Do not microwave
NOVELTY ladle will amuse your children and get their interest in cooking. Conversation starter for entertaining. Ideal gift for the Loch Ness Monster enthusiast
GREAT GIFT; if you re looking for a unique, fun gift for a soup lover, then you should certainly go for the Wishtone Nessis Ladel. It s funny, absolutely original...
3dRose Funny Loch Ness Monster Playing The Bagpipes Two Tone Black Mug, 11 oz, Black/White


Kitchen (3dRose)




White ceramic mug with black interior and handle
Image printed on both sides
Available in 11oz only
Microwave safe, hand-wash to preserve image
High gloss finish
Caution Loch Ness Monster Sign Art Poster Print - 13x19 custom fit with RichAndFramous Black 13 inch Poster Hangers


Home (Generic)




PROTECT YOUR POSTER and WALLS from tape, putty and thumbtack damage.
Rich and Framous Poster Hangers are easy-to-use, economical alternative to wooden or metal frames.
Resuable and made with pride in the USA of strong, lightweight resin for years of quality use.
EZ-Hang 8mm hole on back works with push-pin thumbtack or Removable Poster Hanger Hook (not included).
3-piece set includes poster shown with 2 custom fit Poster Hangers for top and bottom of poster.

3dRose mug_200138_1 Funny Loch Ness Monster in Scotch Whiskey Glass Ceramic Mug, 11-Ounce, White


Kitchen (3dRose)




Made of white ceramic
Image printed on both sides
High gloss finish
Available in 11 oz. And 15 oz.
Contains no lead

3dRose Funny Loch Ness Monster Playing Golf Ceramic Mug, 11 oz, White


Kitchen (3dRose)




Made of white ceramic
Image printed on both sides
High gloss finish
Available in 11 oz and 15 oz
Contains no lead