Loch Ness Monster and creationism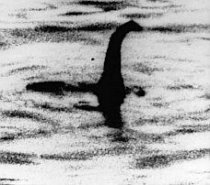 This would be funny if it weren't so, well, not funny.
A biology textbook used by a Christian school in Louisiana that will be accepting students with publicly funded vouchers in the fall says that the Loch Ness Monster in Scotland is real. And it isn't just any monster but a dinosaur — an effort to debunk evolution and bolster creationist theory.
The story, reported in the Scotsman newspaper in Scotland, says that Eternity Christian Academy in Westlake is one of the many Christian schools in the United States that uses these books published by Accelerated Christian Education.
The Biology 1099 edition includes a passage about the Loch Ness Monster that says, in part, according to the newspaper:
"Are dinosaurs alive today? Scientists are becoming more convinced of their existence. Have you heard of the 'Loch Ness Monster' in Scotland? 'Nessie' for short has been recorded on sonar from a small submarine, described by eyewitnesses, and photographed by others. Nessie appears to be a plesiosaur."
Marie Carrier, principal of Eternity Christian Academy, was quoted by the New York Daily News as saying that she would like to accept 135 voucher students for next year to join the 38 children already attending the school in grades 1 through 8.
The reason all of this matters now to the public is that Louisiana Gov. Bobby Jindal recently signed a law that sets up the largest voucher program of any state in the country. Some 125 private and religious schools from across the state are qualified to participate in the Louisiana Believes program, which gives families public money to pay school tuition for their children.
It is interesting to note that one of the schools originally on the list, the Islamic School of Greater New Orleans, withdrew its application for voucher students after an outcry about its participation by some lawmakers.
It seems that fundamentalist Christian schools are acceptable to receive public money, but Islamic schools are not. Republican state Rep. Kenneth Harvard was quoted by the Associated Press that he would not support public funding for "Islamic teaching."
"I won't go back home and explain to my people that I supported this, " he said.
Democratic state Rep. Sam Jones also told the Associated Press: "It'll be the Church of Scientology next year."
We already know that the school that stands to get the most voucher slots in the state, the church-affiliated New Living Word School, doesn't actually have the space, computers or teachers to handle the influx.
You might also like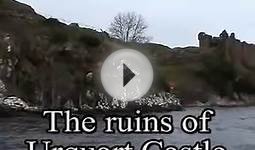 Monsters, Loch Ness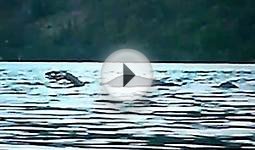 monster loch ness
Loch Ness Monster Poster Dinosaur Print Plesiosaur Framed


Home ()




Measurements: 16x12.5 in.(framed)
Moulding: 1 Rosewood
Matte: Blue/Grey
Glazing:Glass Included)