Lake Monsters parking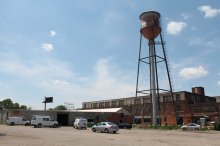 The parking lot and Lake Monster complex. Lake Monster will be located in the center building with the peaked roof.
photo by Loren Green
"We're shooting for September, " says Lake Monster founder and head brewer Matt Lange. This fall, the brewery will be pouring their own pints to locals, including free beers for life to those who hit up their Indiegogo campaign.
The contract brewery that whet Minneapolis whistles in late 2013 with Calhoun Claw Pilsener and Empty Rowboat IPA promised last year that a new taproom was coming, moving their production from Sand Creek Brewing in Wisconsin to local ground in St. Paul.
Matt Lange shows off the future brewery.
The new taproom is a work in progress, reclaiming an old railway exchange, and Lake Monster waited until summer 2015 to introduce the crowdfunding campaign because they knew it would be a long process — one that just got underway in May.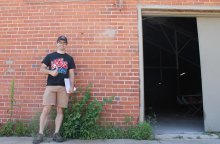 With their brewhouse under construction and equipment on order, now is the time. "We've been talking about this taproom since we started, " Lange says, and the crowdfunding is as much to remind customers about the move as it is to fund the taproom. "It will help us get things that are a little nicer, " he notes, such as allowing them to buy nicer and more comfortable taproom amenities, but it's not a make-or-break situation for their business. Instead, it's a way to rally the troops with some relationship building beer sales. When funders buy in, he explains, they become a part of the company in a sense. Plus, did we mention the free beer for life? Funders will get a card with the only restriction being that visibly drunk customers will be cut off — which extends to all customers, backers or not. The video includes a mathematical breakdown on how to get your money's worth — plus some sweet renditions of lake monsters in the future taproom.
"It's easy to get to, " says Lange of the location, one block from Dubliner bar and the Vandalia/University intersection. I-94 is just beyond a soundwall of trees from the brewery, which is just two Green Line stops from Surly, not to mention Bang and Urban Growler up the street.
A look inside the future Lake Monster home.
The new taproom will showcase more of Lange's brewing capabilities. "As much as I love those two beers, I'm looking forward to doing more stuff, " he admits. At present, as indicated in the photos here, the formerly industrial land requires a lot of work before they open. A water reclamation tank will be built below, and neighboring businesses in the complex will include accounting, floral, yoga, job seeking offices, and more. Lake Monster foresees a lively environment with an outdoor patio, an iconic water tower, and up to 12 taps flowing.
You might also like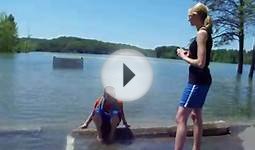 Nolin Lake Monster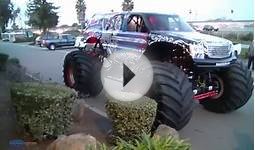 Lucas Oil Monster Truck on a parking lot
(12x18) Caution Loch Ness Monster Indoor/Outdoor Plastic Sign


Home (Poster)




professional quality plastic / resin sign.
suited for indoor or outdoor use. includes rounded corners and holes for easy hanging.
printed on rigid plastic about 2 mm thick with UV resistant inks. to preserve coloring, avoid prolonged exposure to direct sunlight.
measures 12.00 by 18.00 inches
ships quickly and safely in a protective envelope