Lake Erie Monsters Radio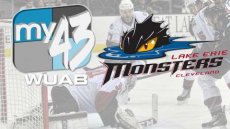 The Lake Erie Monsters have announced that five games during the 2014-15 regular season will be televised live on My 43 WUAB. Saturday, January 24th, 2015 will mark the first game on the television schedule. Doug Plagens, currently in his fourth season as Voice of the Monsters, will provide play-by-play for all games. Plagens will be joined in the booth by Cleveland hockey legend and Monsters Assistant Coach Jock Callander who will provide color commentary and by veteran Northeast Ohio sportscaster Kenny Roda who will report from rinkside.
The 2014-15 Monsters television schedule coincides with several exciting promotions, and can be seen below:
Saturday, January 24th, 2015 vs. San Antonio, 7:00 p.m. ("Cleveland Rocks Night"/T-shirt giveaway presented by PNC)
Saturday, February 7th, 2015 vs. Hamilton, 7:00 p.m. (Cavs Night/Special Jerseys/Tristan Thompson bobblehead giveaway presented by CSX)
Saturday, February 21st, 2015 vs. Rockford, 7:00 p.m. (Make-A-Wish Night/Special Jerseys)
Saturday, March 21st, 2015 vs. Grand Rapids, 7:00 p.m. (Gladiators Night/Rally Towel Giveaway courtesy of Southeast Harley Davidson/Gladiators players in attendance)
Friday, April 17th, 2015 vs. Hamilton, 7:30 p.m. (Fan Salute Night)
"We are once again thrilled to have Monsters games broadcasted on television in Cleveland and Northeast Ohio. My 43 WUAB is a great partner and we can't wait to see all of the hard-hitting hockey action from The Q delivered to hockey fans in crystal-clear HD, " said Mike Ostrowski, Senior Vice President / Chief Operating Officer of the Lake Erie Monsters.
"From Browns football to Cavaliers basketball, Cleveland sports fans turn to our stations for over the air broadcasts of their local sports teams." comments WOIO and WUAB TV Vice President and General Manager Dominic Mancuso. "We're excited to continue to be the broadcast home of Lake Erie Monsters hockey."
Plagens is in his fourth season as the Voice of the Monsters. He serves in the same capacity for the Cleveland Gladiators, Quicken Loans Arena's Arena Football League team. While handling play-by-play, pregame, intermission, and postgame coverage, Plagens, 29, will call his 500th professional hockey game this season.
Callander returns to the booth to provide color analysis of each Monsters game. The former Cleveland Lumberjacks star and all-time International Hockey League scoring leader is also in his third season as an assistant coach for the Monsters. Callander's duties with the Monsters also include serving as the team's Director of Hockey Affairs, which includes the overseeing of all team travel.
Roda will return as the rinkside reporter for all televised Monsters games. He currently serves as host of "The Kenny Roda Show" on WHBC-AM 1480 in Canton, Ohio. Roda brings over two decades of experience covering the Ohio sports scene to the broadcasts.
Детальное описание
cabinet manufacturer тут
.
You might also like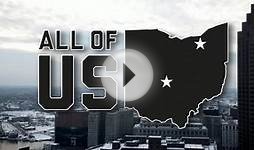 All of Us: Columbus Blue Jackets and Lake Erie Monsters ...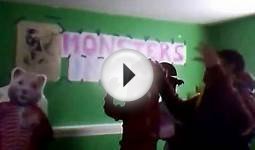 LGAHL Lake Erie Monsters S17 Roster Intro
LaheErleMonstefs A Unique Time For The LaheErleMonstefs Sports With Sabo for iPhone 5/5s Case Designed Specifically for iPhone 5/5S case with a Slim Design
Wireless (Caisjan)
It fits for your iPhone 5/5s with slim shap
Made by strong PC with light weight and nice variety of patterns
You can put your phone on it quick and simple without removing your phone
It s nice and attracting people s attention
Designed for iPhone 5/5S applicable to all operators