Lake Erie Monsters goalie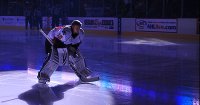 The following story written by Doug Plagens originally appeared on theAHL.com on April 9th:
Finland is not the largest country in the world by any means, but the hockey-loving nation of just over 5 million people continues to churn out all-world players at an incredible rate with one specific position coming to mind: goaltenders.
Second-year Lake Erie Monsters goalie and Colorado Avalanche prospect Sami Aittokallio hopes to be the next in a line of very successful Finnish backstoppers in North America, a list that includes former AHL All-Stars Miikka Kiprusoff, Tuukka Rask, Pekka Rinne and Kari Lehtonen, just to name a handful.
But what is it about Finland and goalies?
"One part is the goalie coaching we have there, " said Aittokallio, who played his first National Hockey League game on Apr. 9, 2013, and has skated in one game for the Avalanche this season. "We have coaches from the time we're about 10, and they help us get better every day. And our nature, we're always a bit calm, and I think that's good for a goalie."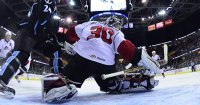 Aittokallio's hockey journey took him from Finland to Cleveland for last season, and after his first go-round in the American Hockey League, his NHL debut, and being familiarized with his second home on the shores of Lake Erie, Aittokallio knew this season would bring a level of comfort to his hockey quest. He also knew he could benefit from some of the new faces within the Avalanche organization.
First-year executive vice president of hockey operations Joe Sakic and new head coach Patrick Roy brought loads of energy to the Avalanche, but beyond the two former players who helped give the fans of Denver multiple championships, a new goalie coaching staff was also in place. The 21-year-old Aittokallio began working with new Avalanche goalie coach Francois Allaire in training camp, and has worked extensively with Monsters goalie coach Jean-Ian Filiatrault this season.
"My Finnish goalie coach actually knew how they like to teach their style, so we practiced that a little bit last summer, " said Aittokallio, who was drafted by Colorado in the fourth round (107th overall) in 2010. "Both of those guys, they know so much. When you look at who Francois has coached, there are so many great goalies who have had success. I want to believe that if I practice their way, I can be there someday."
Observing others who have played the position has been important to Aittokallio over the years. Growing up as a young goalie in Finland, Aittokallio spent a great time of time watching the best netminders from across the globe, including Roy.
"Roy, [Martin] Brodeur, all the goalies; I love to watch all the goalies, and I didn't just have one favorite. I wanted to get new things from everyone, and try to find what works for me, " Aittokallio said. "When I watched [Dominik] Hasek, he didn't even have a style, but he always got behind the puck, and you always need to get behind the puck."
You might also like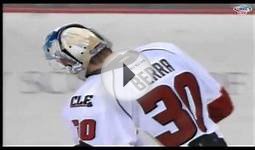 Video: Goalie Reto Berra scores for AHL's Lake Erie Monsters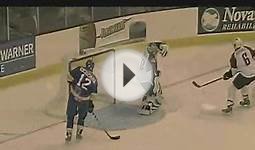 Lake Erie Monster Goalies - Tyler Weiman & Jason Bacashihua
Sense and Sensibility and Sea Monsters


Book (Quirk Books)




Satire
Height: 8. inches. Width: 5. inches.
MPN: UPC:
Men Blue Lake Sunset Customized Diatinguish Regular Navy T Shirtby Gwenrios


Sports (GwenRios)




100% cotton trailer park boys inks.
Slim fit & short sleeves & images well printed.
Do not bleach. tumble dry low.
Search shirtinvaders or check out our store to see our full product line.
Washing instructions: do not use bleach, dry on low heat, turn inside out