Irish Lake Monsters
An overview of documented sightings throughout Ireland.
A look at the researchers credited with drawing modern interest to the subject.
Kills & Captures
Recorded instances where the animals in question have allegedly been slain or captured.
Land Sightings
Reports of the creatures seen on shore.
Expeditions
Organized attempts to identify or capture a live specimen.
Photographs, Sketches & Illustrations
A look through the various depictions of lough monsters that have surfaced over the years.
About Us...
Mystery Animals of Ireland
In Pursuit of the Peiste and Ireland's
Other Mysterious Creatures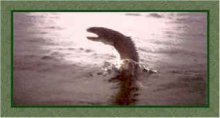 "There are marten cats and badgers and foxes in the enchanted woods but there are of a certainty, mightier creatures, and the lake hides what neither line nor net can take."
-William Bulter Yeats, The Celtic Twilight
Mighty creatures, the likes of which no mere line nor net can take, have longed been reputed to inhabit lakes and rivers throughout Ireland. Across the bog lands of Connemara horse-eels kept children and turf cutters alike far from the shoreline in the evening. In the mountains of Kerry wurrums were said to presided over lakes and pools. Lakes in County Mayo were once reputed to harbor the murderous dobhar-chu. And throughout the Shannon lurked powerful peistes; capable of tearing nets apart and towing helpless fishermen. Such beasts were at times revered as deities, detested as pests; captured by accident in some instances and sought out and killed in others. No matter what degree of familiarity farmers and fishermen may have held of them it was never enough to warrent formal recognition amongst the acedemic community.
From time to time newspapers report of a sighting of what was taken to be a strange beast, usually by a visitor...
You might also like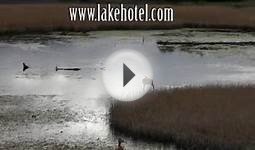 Lake Monster Killarney Ireland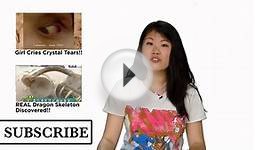 Irish Loch Ness Monster Caught on Camera??
Sense and Sensibility and Sea Monsters


Book (Quirk Books)




Satire
Height: 8. inches. Width: 5. inches.
MPN: UPC:
Men Blue Lake Sunset Customized Diatinguish Regular Navy T Shirtby Gwenrios


Sports (GwenRios)




100% cotton trailer park boys inks.
Slim fit & short sleeves & images well printed.
Do not bleach. tumble dry low.
Search shirtinvaders or check out our store to see our full product line.
Washing instructions: do not use bleach, dry on low heat, turn inside out