Green Monsters Cambridge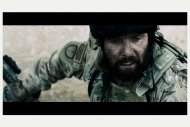 As his new sci-fi flick Monsters: Dark Continent hits cinema screens, Bafta award winning director Tom Green tells LYDIA FALLON why making films feels more like a "profound life experience" than a job.
When the person you're interviewing starts chatting about killing his sister roughly three minutes into the conversation, even the most hardened hack would find it hard not to spit out their tea in shock.
Thankfully, filmmaker Tom Green is quick to reassure me he definitely doesn't have blood on his hands – he's simply recounting his first foray into film as a fresh-faced 10-year-old.
"My mum came home with a camcorder and I made a film which involved me killing my sister three times, " he chuckles. "Called The Three Murders, she played three different victims and the detective who unmasked me as the killer at the end.
"I think I got the filmmaking bug from that moment."
The 34-year-old, who grew up in Cambridge, has come rather a long way since those heady days of handheld video cameras and casting his sister as the sleuth.
Tom's star is very much on the rise: he won critical acclaim and a Bafta for his work on the hugely popular E4 comedy-drama Misfits and with his debut film, Monsters: Dark Continent, now showing at cinemas nationwide, his name can be put firmly in the 'One to Watch' category.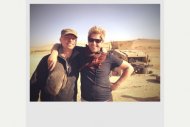 Not that you'll hear him admitting to anything of the sort: humble and sincere, Tom's just happy to be doing what he loves.
"It doesn't feel like a job; it feels like a profound life experience, " he says. "I think you get privileged access to places and experiences, and it's different all the time. Every day on Monsters felt like it had its own story and you feel more alive than you've ever felt before."
He adds thoughtfully: "I love creating, and having the opportunity to create in such interesting and different environments all the time is a privilege."
Having known early on his future lay in the film world, Tom honed his movie making talents at Long Road Sixth Form College on the media studies course, later enrolling at the prestigious National Film and TV School in Buckinghamshire, "where I learnt how to do it all properly, " he says.
For many budding filmmakers, so ensues the long hard slog to get noticed, but for Tom, just six weeks out of film school, he got his big break directing the first three episodes in season one of Misfits.
You might also like
Mead Stand N Store Pencil Pouch, New Honey Comb Design (Green)


Office Product (Acco)




Sturdy self standing pencil case with zipper and micro-mesh see through bottom section.
New honey comb designed polyester material.
Interior velcro pocket and elastic loops for storing conveniently in a binder.
Use to organize cameras, cords, memory cards, batteries and more.
Available colors: Red, Pink, Black, Cobalt Blue, Green, Teal, Berry and Blue Teal.