Green Monster on Sesame Street
Big Bird, Elmo, Cookie Monster, and the rest of the Sesame Street crew have a direct line to your kid's growing mind. For more than 40 years, this show has been teaching generations everything from numbers and letters to science and social responsibility - and respect for the environment has shown up more than once, too.
From basic, kid-friendly concepts like saving energy and not littering to more philosophical sketches about sharing the Earth with other species, these seven videos teach kids (and adults) that it's easy being green. And don't miss our previous slideshow, Sesame Street's Top 10 Environmental Videos.
1. "Outdoors" with Jason Mraz
Musician Jason Mraz, who resolved to eat local, recycle more, and conserve water in 2010, stopped by the Street for a nature-inspired take on his hit song "I'm Yours, " rewritten to show off the joys of getting out of the house.
In "Outdoors, " Mraz and a gaggle of Muppets sing the praises of nature, with lines like: "Open up your door and be like me/ open up your door and then breathe free/ look at all the beauty/ you'll feel love, love, love, love/Listen to the music of the wind and the birdies sing/We're just one big family/And all of nature deserves to be loved."
2. Stand By Your Can
Your kids may be too young to recognize the song, but they definitely won't miss the message.
3. Garbageman's Blues
And while, for kids, it's a fascinating behind-the-scenes glimpse at what happens to your trash after the giant truck takes it away, the message is a bit dated: Landfills don't all get turned into parks, and having "all that waste" isn't as much of an argument for crushing trash as it is for making less in the first place - but the shout-out to recycling is a nice touch.
4. Cameron Diaz Talks Trees with Grover
We love the way Sesame Street calls on A-list celebrities for help with everything from explaining the word "binoculars" or "arachnid" to encouraging them to be proud of who they are.
Here, Cameron Diaz helps Grover with the differences between mailboxes and trees (which, admittedly, don't seem all that similar to an adult).
But Grover's thrilled to hear about everything trees do - like cleaning the air and providing food - and your kids will be, too. (For a classic treehugging cartoon, check out "Conservation" on the Sesame Street workshop website.)
5. Big Bird Visits a Farm
Consider it your child's introduction to the world of local eating and whole foods - but be prepared for a lot more questions about what kind of tree grows fruit snacks.
6. Save Your Energy for Me
Cookie Monster and his dad teamed up for the classic "Conservations with my Father" episode of Monsterpiece Theater, where Papa Cookie Monster explains the importance of turning off the faucet and the lights - but this country-inspired ditty gets the message across in an even catchier way.
You might also like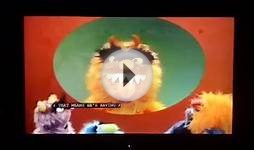 sesame street monster hits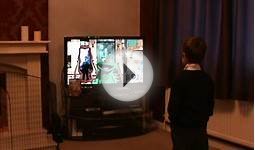 Sesame street TV green monster
7pc Sesame Street Full Bedding Set Elmo Chalk Comforter Sheet Set and Pillow Shams


Home (Store51 LLC)




Sesame Street Chalk full comforter, flat and fitted sheets, two pillowcases, and two pillow shams.
Genuine licensed merchandise.
Machine washable.
Comforter is super-soft microfiber!
Sheets are cotton rich! 60% cotton, 40% polyester.
Sesame Street Elmo, Big Bird and Cookie Monster 18" Mylar Balloon 3pk


Toy (Anagram)




Big Bird, Elmo and Cookie Monster are featured on this Charming Balloon
3 Balloons included
18 Mylar
Double-sided
The Muppets by Disney Kermit and Miss Piggy Deluxe Plush Doll Set Stuffed Animal Toys


Toy (Disney)




Set of 2 Deluxe Muppet Set by Disney
One 19 Deluxe Miss Piggy Plush
One 16 Delixe Kermit Plush
Timeless Muppet Style from TV and Movies
Genuine Original Authentic Disney Store patch on figures

Sesame Street Elmo & Cookie Monster Electric Sandwich Maker


Kitchen (Formula Brands Inc.)




Electric Sandwich Maker - Non-stick
Automatic thermostat temperature control
Cool touch handles & a clip for easy handling and closing
Stands upright for easy storage

Furyu Official Sesame Street Elmo Head Plush Strap - 3303 - Green


Toy (Japan VideoGames)




Imported from Japan
Cute and collectible
Perfect as a gift for all Sesame Street fans
Limited availability
New and sealed inside retail ackaging