Green Monster Music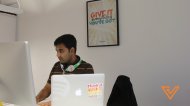 Tucked away in a shophouse on Boat Quay, above a seafood restaurant lined with tanks of fish, is Spotify Asia's regional office. If you look past the hustle and bustle of the very traditional seafood restaurant, and dark and dingy flight of stairs, you'll see an office space flooded with natural light, desks stacked high with papers, and several of the Spotify team at their desks, separated from the world by thick sets of headphones.
The day I visited the office, there was a stage set up with a microphone and a familiar green backdrop, where famed musician and YouTuber David Choi would later croon to a group of fans and "industry friends" for the launch of Music Matters.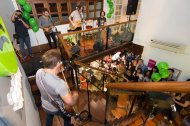 Not a common occurrence, but one would suspect that the comfortable nook carved by the corridor to the pantry was made just for such occasions. The staff hardly seem disturbed by the sound checks and the presence of the American Internet celebrity.
Spotify is a name that has been the talk of the town. Since its launch in 2008, it's conquered 58 markets in the quickest growth in the music industry since pre-Napster days.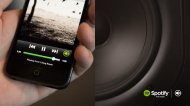 It's been lauded as one of the main vehicles driving up digital sales, and champions for the fight against piracy by offering music lovers a low-cost option to listen to the music they want.
But at the same time, they've been criticised by music-creators for under-compensating small-time musicians. With the death of CDs, the pricing of music has been a constant source of debate, and thanks to celebrities like Taylor Swift, Spotify has found itself in the dead centre of the controversy. "Doing a Taylor Swift" is now seen as an act of defiance "against the man", standing up for musician's rights.
But since when has Spotify become the man?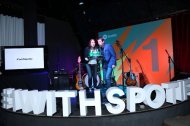 Image Credit: wardrobetrendsfashion.com
The Monster Of A Spotify
I had a chance to speak to Chee Meng, Director of Label Relations in Spotify. His job, according to him, entails talking to all players in the music industry, placing him right smack in the middle of the conversation surrounding artist-platform relations. This issue has been in debate since Swift did her number on their global Public Relations team. Chee Meng was happy to clarify doubts that people had about Spotify's artist-platform relations, and often elaborated that it was short-sighted to see Spotify as a mere streaming platform.
You might also like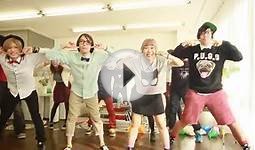 GREEN EYED MONSTER「B.B.Q」MV (Official Music Video)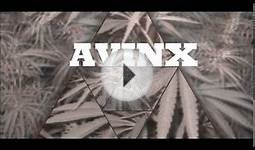 Avinx-Green monster(Official Music Video)