Green Goo Moshi Monsters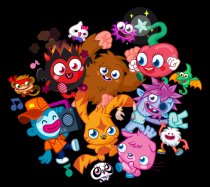 It's been described as "Facebook for kids", has a sign-up rate of one person every second and features cute characters such as Squidge, Doris and Lady Goo Goo, but what exactly is Moshi Monsters and how did it get to be so big? He's a busy man, but Pocket-lint managed to track down Mr Moshi himself, CEO and founder of parent company Mind Candy, Michael Acton Smith, for a chinwag at his fancy new office in London's hipster central, Shoreditch.
When someone turns up to an interview carrying not one, but two cans of Red Bull in their hand you can be fairly sure that it's going to be an energetic chat and we weren't disappointed by Acton Smith's passion and enthusiasm for the Moshi Monsters brand.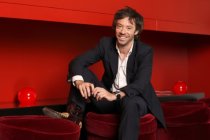 "There are many different ways of describing Moshi Monsters. I've used the phrase 'Facebook for children' in the past. By that, we don't mean that we want kids to be uploading their party photos or talking about where they are. We wanted to create an online experience that allows them to do the things they want to do, all on one location.
"They can do puzzles, upload art, chat to their friends, send virtual gifts, in the way that adults can do all the things they love doing online in one space as well. However, where Moshi differs from many other social networks is that we don't allow any personally identifiable information and all users have a username, rather than using their actual name."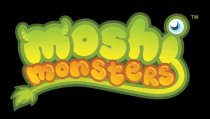 The online Moshi world has a wide-ranging audience, from parents to toddlers, but the core market is aged 7-10. Launched in 2008, Moshi Monsters is essentially a social network for children - an online world where they can adopt one of six different types of monster, including Zommers (zombie monsters), Luvlis (heart-shaped, flying critters) and Furis (gorilla-like creatures). These can then be customised and named (Acton Smith's own monster is called Snowcrash) and looked after, a little like a Tamagotchi. Players can also add pets or 'moshlings' to their monster's house choosing from characters such as Plinky, Ecto and Big Bad Bill.
There have been a number of scare stories in the tabloid press in the past, such as The Sun's 'Kids in peril on Moshi Monsters' that still leave many parents reaching for the panic button at the very thought of their sproglets taking part in any kind of online activity. But, is there really anything to worry about? Acton Smith is keen to point out that the safety of its young audience is of paramount importance to the company and something that a lot of time and money is invested in.
You might also like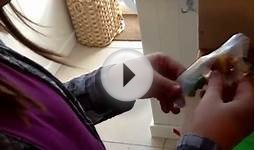 Moshi monsters blind pack lady goo goo ultra rare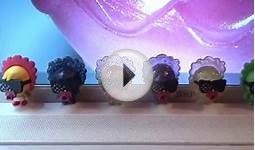 Moshi Monsters green swirl Lady Goo Goo. and friends
Vivid Imaginations Moshi Monsters Moshlings Series 2 - 102 Lady Goo Special Green Secret Mos...


Toy (Vivid Imaginations)




Repacked straight away into a clear re-sealable bag.
Approx Size: 2.5cm