God and Monsters SoundCloud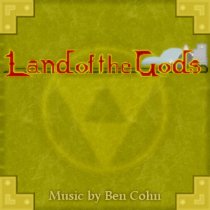 Land of the Gods draws upon The Legend of Zelda's 27 years of rich music history to deliver an audio experience akin to a journey from the Legend of Zelda universe. Each track of the album tells a new chapter of the story, and explores a new setting. The text that follows accompanies each track as the story progresses, and elaborates on the events that take place in each piece. 1. Title Screen- Sunrise over an ancient kingdom. Dark blues slowly fade to gold, and light blooms across hill and valley alike as townspeople go about their daily business. A strange sense of purpose fills the air. 2. Prologue- A candle flickers to life, and our story starts. Shadows dance over crackling parchment, and traditions passed down through the generations are told in the blink of an eye. But the story is only beginning. 3. Bustling Village- A secret mountain town, as old as time itself. Bursting at the seams with life, its citizens prepare eagerly for a ceremony the likes of which is only seen once every 50 years. 4. The Great Fields- A vast, green plain stretching far as the eye can see. The grasslands teem with life and natural wonders. Though the fields may be beautiful by day, the setting sun brings about a danger that draws adventurers from every corner of the kingdom. 5. A Day in the Market- Dawn approaches, and the street vendors prepare, organizing their wares for the rush of hagglers bound to swarm the stands by noon. Merchants barter, trades are made, and chaos ensues until the bells toll and the katydids call, signalling days end. The vendors pack their bags, ready for the cycle to begin anew tomorrow. 6. Grand Castle- Over the market looms a castle, vast and beautiful. Flags of blue and gold flutter in the passing breeze, and soldiers gleam like tin toys amongst the battlements. The kingdom is at war, but a peaceful air settles across the lush courtyards. 7. Princess- A girl, a boy, a chance meeting. Two of the three. Fates intertwined, they set forth from that moment with new purpose, and a single identity forever imprinted in time. 8. Desert Fortress- Grit and dust hang in the air, and the desert sun beats down mercilessly upon a stronghold in the cliffs. Soldiers hardened by countless battles patrol the corridors, expecting intruders around every corner. War has not been kind to this city in the sands. 9. Little Prince of Darkness- A timeless feud unearths itself, and a never-ending hatred is born anew. Swords clash and sparks fly; the chase begins...
You might also like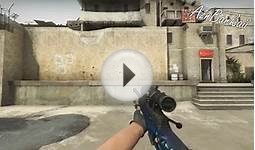 CS:GO - AWP | Medusa Skin Showcase (Gods and Monsters ...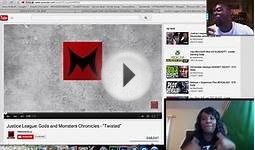 JUSTICE LEAGUE: GODS AND MONSTERS EP. 1& 2(feat.TI3RIZZY)!?
GPD Q9 Rk3288 2GB/16GB Quad Core 5 Inches IPS Video Game Player Gamepad Handheld Game Console Black


Video Games (Shenzhen GPD Technology Co.,Ltd)




Game center:Support Android Gravity and Touch games, ARCADE games, PSP games,NDS games,GBA games,N64 3D games,SFC and MD games,DC games,etc
5-Point capacitive touch screen Screen: 7 Inch IPS Hard Screen; 1024*600px
Button mapping + 1080 professional HDMI output screen TV + Professinal game button control
CPU: ARM Cortex-A17 1.8GHz ; GPU: ARM Mali-T764 3D graphics acceleration hardware GPU
Special Game Button: Dual joysticks, dual LR buttons and dual speakers, crossing, ABXY physical button.