No monsters allowed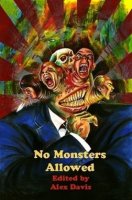 No Monsters Allowed editor Alex Davis has taken exception to the proliferation of zombies and vampires in genre and declared there will be no room for such well-worn tropes within his anthology. The title, as well as being a mission statement of sorts, is ironic; the stories present still contain a whole host of monsters. Albeit ones of a more human variety.
The anthology opens strong with genre stalwart Gary McMahon's 'The Small Ones Hurt the Most'. A crushing tale of loss, regret and survival. The unnamed narrator has escaped a childhood of mental and physical abuse at the hands of his mother to forge a strong relationship with his childhood sweetheart Lucy.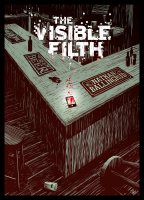 The subsequent death of his mother and the cleaning out of the old family home bring back unwanted feelings and memories and lead to a devastating finale that packs a heart-wrenching punch.
'The Silence After Winter' by Adam Craig is an accomplished story about the lengths it's necessary to go for survivors in the blighted landscape of post-apocalyptic world. Three unnamed characters, a woman and young girl travelling together and the man they meet along the way, take refuge in an abandoned warehouse. Strong characterisation elevates this author's debut publication and marks his as a name to look out for in future.
Stuart Hughes' 'Canvassing Opinion' offers a change of style after the downbeat openers; a blackly comic tale of a pushy political campaigner which maintains the anthology's strong start and showcases a satirically skewed world view.
The high quality continues in 'Some Girls Wander by Mistake' by Amelia Mangan.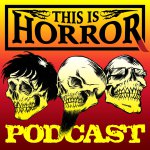 The story deftly subverting the reader's expectations whilst depicting a fully-fleshed out seedy underworld and engaging characters. The revelations are well-handled and genuinely surprising.
John Greenwood's 'Puppyberries' is a nostalgia-tinged story of small-town politics and striving to get ahead. The puppyberries of the title being a mysterious foodstuff sold out of the back of ice cream vans which have some strange effects on the narrator's family. A weird story that grasps the reader's attention and creates the suspension of disbelief required for the story to succeed.
'Like Clockwork' by Benedict J. Jones maintains the author's current strong run of horror-tinged crime stories with a compelling story of obsession. The narrator's fascination with clockwork devices and lack of moral compass begins to impact upon his personal relationships and compels him in his search for the perfect woman. A writer to watch.
You might also like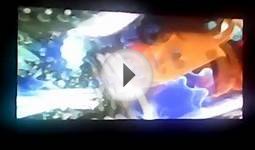 No Pets Allowed (esp monsters) part 1(1)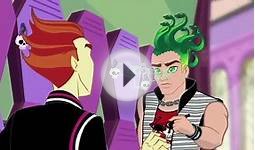 No Ghouls Allowed | Monster High
NO MONSTERS ALLOWED Sticker wall door decor Vinyl Decal cute kid room boy girl - Die cut vinyl decal for windows, cars, trucks, tool boxes, laptops, MacBook - virtually any hard, smooth surface
Automotive Parts and Accessories (Ranger Hot Stickers TM)
DYE CUT DECAL
UV and Water Resistant, This Decal Lasts up to 6 years
Made from the Highest Quality Vinyl
Will Not Leave any Residue
Manufactured in the USA by Ranger Hot Stickers TM
No Monsters Allowed


Home (Jones Rustic Sign Co.)




4 X20 Board is Eastern White Pine
Stenciler Signs and dates the Back
Sawtooth hanger on back
Made in the USA
For Interior display only
Barewalls Wall Decor, No Monsters Allowed


Baby Product (Barewalls)




Add that special touch to your nursery wall with this beautiful piece of custom framed art, designed to fit any decor
Mahogany wood frame
Approximate dimensions 20.5 x 14.5
By John W. Golden

Barewalls No Monsters Allowed by John Golden Custom Wood Framed Art Print


Home (Printfinders)




Decorate your wall with this stunning piece of art designed to fit any decor
Black wood frame
Overall dimensions 20.5 x 14.5

No Monsters Allowed Poster Print by John W. Golden (10 x 18)


Home (PAL)




Print Title: No Monsters Allowed
Print Type: Fine Art Print
Paper Size: 10.00 x 17.21 inches
Publisher: PAL
Artist: John W. Golden