100 Greatest monsters of all time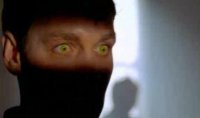 And here are the final 25...
25. Tooms - The X-Files: Tooms (1994)
While some say that, by adding Tooms, The X-Files jumped the shark, adding this malleable monster to the show's mythology brought one of the most terrifying television creatures to the screen. A genetic mutation, Tooms required livers to live, and after sating himself, would once again return to his sticky hibernation. However, unlike his last few ventures into the big wide world, Mulder and Scully were on his tracks, trying to stop his spate of mutilations and murder. A creature of nightmares, with his grabbing hands and his lunatic need to feed, no other TV monster came close to its unnerving quality.
24. The Mummy - The Mummy (1932)
It wouldn't be a list of monsters without adding at least one or two iconic characters from Universal's array of creatures. While the 1999 version was all flash computer graphics, scarabs and a poor man's Indiana Jones action, this shuffling, methodical creation courtesy of Boris Karloff holds more terror in its slow cumbersome hand than the recent trilogy in its entirety.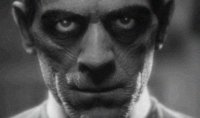 It's the under-acting and slow, unstoppable pace that makes the Karloff creation so scary – it's a relentless force of nature.
23. Graboids - Tremors (1990)
Who doesn't like films with giant carnivorous sandworms in them? This 1990 oddity starring Kevin Bacon is a superb modern monster movie. Surprisingly light-hearted fun for a horror movie, Tremors shows how truck drivers, cowboys and military fanatics in a quiet desert town deal with huge killer worms. While not all that clever, these superb monsters put Doctor Who's attempt at mutant worms and maggots to shame.
22. The Gentlemen – Buffy The Vampire Slayer: Hush (1999)
While Buffy boasted a vast array of creature and monster designs, from the lackadaisical Lorne to the sinister Major, the show boasted vampires, werewolves, demons, gods and monsters a plenty. However, the most sinister creatures ever to appear in the show were the floating Gentlemen, a set of nightmares that came straight out of the worst fairy tale ever.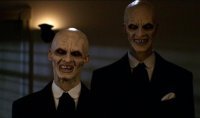 At first taking the voice away from their victims so they couldn't scream, the sinister Gentlemen would happily perform open dissections, all the time smiling their deathly grin as they chopped, hacked and eviscerated.
One of the scariest episodes of the show ever, there were also some fantastic elements from geek god Joss Whedon in this episode, with Buffy's mime of stabbing the Gentlemen to death with her stake quickly coming to mind. Providing some of the most fantastic television of the past 20 years, Buffy was a superb show, and thanks to the Gentlemen, Hush is definitely among the top five best episodes of all time.
You might also like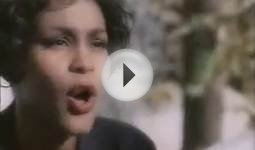 100 Greatest Love Songs of All Time!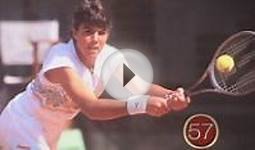 100 Greatest of All Time
Our Gracie: Best of


Music (Universal Import)




Brand Name: FIELDS,GRACIE Mfg#: 600753245606
Shipping Weight: 1.00 lbs
Manufacturer: INDIE EUROPE/ZOOM
Genre: Vocals
All music products are properly licensed and guaranteed authentic.
Motorcycle Parts Universal 7/8"( 22mm) CNC & Plastic Proguard System Protect Levers Blue Adjustable Brake Clutch Guard Fit For 2009 2010 2011 2012 Ducati M1100/S EVO MONSTER
Automotive Parts and Accessories (SKY)
Fit For :These guards are universally fit to most hollow 7/8 inch, or 22mm OD handlebar for motorcycles.
Material :Head is made of aluminum 6061 T6,which assure the necessary rigidness and at the same time low fragility,useful in event of fall not caused by an unexpected...
Package includes: 2 x Levers Protect Guard,1 set Fitting kit; Installation: Easy installation without any modification.
Color: Color will have a little bit different between monitors, pictures are for reference only.
Product Features :1)100% T6061 aluminum made with hard anodized coating. Durable, anti-oxidized, light in weight for your greatest preformance; 2)2 ways of adjustment...
Vort Mens Breathable Mesh Comfortable Running Shoes,Walking,Running,Outdoor,Exercises,Athletic EU44 Blue


Shoes ()




Please confirm the size chart,Inch is foot length.Size is the standard sports shoes size.US8=25CM,US8.5=25.5CM,US9.5=26CM,US10=26.5CM,US11=27CM.
There are three colors available for selection:Black,Dark blue,Blue
The shoes is made by mesh.Soles are very soft and can be bend,curl.
This product is wearing comfortable to go walk,running and so on.light weight and soft.
Made in china.High quality, 15 days 100% return guarantee.

S3 Perfect Case For Galaxy - PXSLGBA5027mLwmA Case Cover Skin


Wireless (Brandi Butler)




Use for galaxy s3 100% complete new and high quality. conveniently to access and remove.
Make yourself to be the fashion icon!
All around protection.
Easy to fit & leaves no marks.
Smooth texture for a comfortable grip

BTArtbox 10PCS 3D Sparkly Nail Art Decorations Clear Crystal Bow Tie Reusable DIY Decorations


Beauty (BTArt-Decals)




Reusable 3d Nail Art DIY Decoration!Greatest nail jewelry decals for nail art fans!
100% Brand New and High Quality Fashion Nail Art
Elegant Color and Special nail art Design
Can Be Used with Nail Polish, UV Gel or Acrylic Nail, etc
BTArtbox is US registered trademark(Serial Number: 86294380)and all rights are reserved.Kindly remind to all customers:We have never authorized any other seller...
Q&A
Who are the 100 greatest music artists of all time?
According to music channel VH1 the greatest music artists of all time are: 10 Stevie Wonder 9 James Brown 8 Elvis Presley 7 Prince 6 Jimi Hendrix 5 Bob Dylan 4 Rolling Stones 3 Led Zeppelin 2 Michael Jackson 1 The Beatles. This is the top 10, if you want to see the full list of the 100 greatest just go to: to the tunes!