Real Monsters project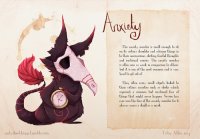 When we first saw Toby Allen's "Real Monsters" project, we were captivated by his unique drawing style, but also by his unusual—and uncanny—portrayal of mental illness as monsters. When we featured the illustrations on our Tumblr recently, they received a great response, and we decided to reach out to Toby to learn more about this though-provoking series and why it is so significant to his own journey with anxiety.
What is the inspiration behind your art? Why did you choose to depict mental illnesses as monsters?
Most of my work is inspired by my favorite childhood stories or fairy tales, as well as more contemporary things like video games and obscure alternative music. I love stories of magical creatures and far off lands and try to capture this magic in my own work.
The Real Monsters project originated from imagining my own anxieties as monsters and finding it to be a really therapeutic process. It made them feel weaker, and I was able to look at my own anxiety in an almost comical way. I wanted to expand upon this idea and draw other representations of mental illnesses that could help people in the same way it helped me.
How do you choose what each monster should look like, and what is your process when creating them?
I begin each monster design by researching the condition or disorder extensively, often relying on real life case studies or first person accounts of dealing with each disorder. I doodle throughout the researching process and try out many different ideas until I get something that works. I try to incorporate many different elements of the disorder into each monster which are then reflected in the descriptions, deepening the concept or understanding of each character.
Looking specifically at the Anxiety monster, its form is based on small rodents that like to hide in dark places. The dark colors reflect the heavy and oppressive feelings that I associate with being anxious, and the shock of bright pink in its design represents the intense rush of fear that occurs when I have an anxiety related panic attack.

You might also like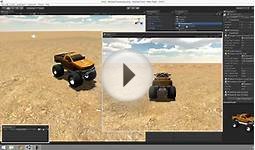 Unity Monster Truck Physics Project - Real time demo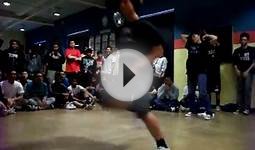 Project Real vs Pocket Monster
Real Blue Monster Shooting [ Japan Imports ]


Toy (Takara Tomy Arts)




battery: use
target Gender: boy
Age: at the age of six
Paper House Productions ST-2282E Photo Real Sticky Pix Stickers, Zombies, 6-Pack


Art and Craft Supply (Paper House Productions)




2-Inch stickers (Pack of 6)
Full color die cut sticker with full adhesive back
Fun, colorful stickers for all ages
Q&A
Are There Real duel disks that project 3D yugioh monsters? | Yahoo Answers
Yes there is We creating it!!!!! we have already designed and fully test four of our prototypes. The characters are fully 3D and are of real height , example: dark magician is about 5'10" and a dragon say blue eyes is about 25'. All of the characters are animated and attack using actions just like the TV show. The disks have full sound from Boise systems, the projectors shoot out depending on the size of the area and perimeters the players are dueling in. The problem that arises is the designing of each and every character that comes from every so far we have designed 228 different mon…