Real Monsters in USA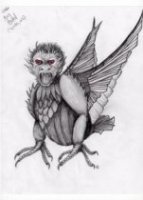 In 1976, residents of South Texas' Rio Grande Valley were terrorized by a huge, ape faced, winged beast, which, according to eyewitness reports, bore two blood-red eyes.
While this creature may share the same moniker as the affectionate, yellow plumed character adored by millions on Sesame Street, anyone who's ever encountered this ape-faced, bird-like monstrosity will tell you that this creature is anything but lovable.
Although Tom Waldon would claim to have found unusual, three-toed tracks measured 8-inches across embedded in the ground near his Harlingen home on January 2nd, 1976, the first known sighting of the creature that would come to be known as "Big Bird" occurred on January 1st, 1976, when, then 11-year old Tracey Lawson and her 14-year old cousin, Jackie Davies, saw the beast while playing in Lawson's back yard near Harlingen, Texas.
The two girls claim they saw the creature standing approximately 300-feet away in an irrigation canal. Lawson, frightened yet intrigued, went inside to get her binoculars.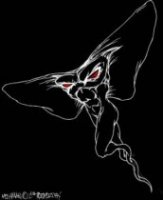 When she returned, Lawson did not a the large bird she expected, but a mysterious monster staring back at her. Not surprisingly their parents, who had yet to hear any reports of the creature, were skeptical of the girls' story.
That would be until the wee hours of January 7th when a San Benito, Texas, police officer named Arturo Padilla claimed to have seen something extraordinary in the headlights of his cruiser.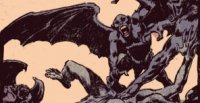 Padilla described the creature as looking like a "really big bird, " approximately 5-feet in height with a 12-foot wingspan. As striking as the proportions of this AVIAN ANOMALY are, far and away the most intriguing aspects of this flying fiend were its bald head and simian-like features complete with bright red eyes.
Almost immediately following this initial encounter, Padilla's colleague — officer, Homer Galvan — also reported seeing the thing, but due to his distant proximity all he was able to discern was a large, black, winged creature silhouetted against the sky.
Later that night, Alverico Guajardo and his nephew Ricardo — who were fishing on the banks of the Rio Grande — also claimed to have encountered the thing. They described it as having eyes as big as silver dollars and a long, skinny beak, despite the fact that it resembled a huge bat.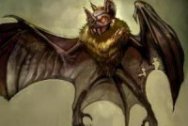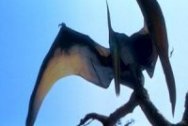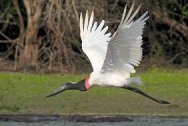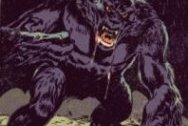 You might also like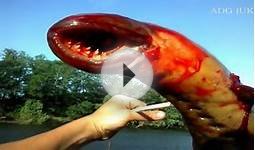 Real Alien Monster Caught in UK 2015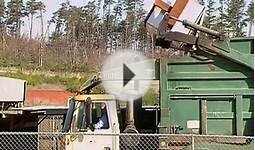 The Only And Real Holocauste (with fact proof ) Is Made In USA