New Monster of Florence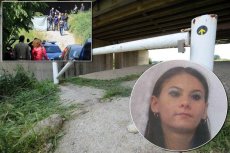 Zuma Press / eyevine Murder scene: Andrea (insert) was found tied to this barrier, arms outstretched
She had been stripped naked, raped and "crucified" with her arms outstretched and bound to a metal barrier.
Her body was covered in bruises from struggling to escape and she suffered appalling sexual torture.
But detectives in the Italian city of Florence still do not know exactly what killed Andrea Cristina Zamfir.
One theory, however, is that the 26-year-old mother-of-one died of fright, suffering a fatal heart attack through sheer terror at what the serial maniac – now linked to eight other sex attacks – was inflicting.
What is certain is that the Romanian prostitute knew, in those final moments, that she was in the hands of a monster.
And now the people of Florence are being gripped by new fears too – that the nightmare of "Il Mostro" has returned.
Between 1968 and 1985 a brutal serial killer murdered and mutilated 16 people – eight courting couples – at lovers' lanes around the Tuscan capital.
He was dubbed Il Mostro – The Monster of Florence – and has never been caught. Four local men were charged and convicted at various times, but many believed they were mistakenly accused.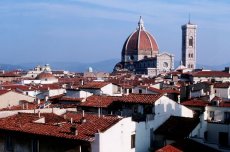 After shooting his victims at close range with a .22 Beretta pistol – often at the height of their sexual encounters – the killer would mutilate the women's genitals and breasts, taking pieces of their bodies as trophies.
American author Thomas Harris based his Silence of the Lambs character Hannibal Lecter on Il Mostro and in 1994 attended the trial of one of the suspects, an alcoholic farm labourer called Pietro Pacciani.
Pacciani was jailed for life but the conviction was overturned on appeal. He died, aged 71, in 1998 before his retrial.
The three others convicted of the killings were Stefano Mele, husband of the first female victim Barbara Locci, Mario Vanni, a retired postman and Pacciani's alleged accomplice, and Giancarlo Lotti a vagrant said to belong to an occult group.
Last night it emerged that police have arrested a 55-year-old plumber in connection with the latest attacks – which they are not linking to the previous murders.
Mirrorpix
Hidden dark soul: Florence city
Six other prostitutes have been murdered in the Monster's old killing fields in the past decade, and eight others sexually attacked – including a woman who survived a similar "crucifixion" last year.
And now the same prosecutor who led the Monster investigation, Paolo Canessa, has been assigned to hunt for the crucifixion killer.
It has, inevitably, prompted comparisons and resurrected old conspiracy theories about the Il Mostro murders – satanic pacts, black magic, graveyard seances and Freemasonry.

You might also like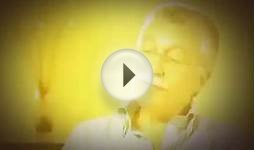 Serial Killers Pietro Pacciani The Monster of Florence ...
Doc The Monster of Florence Serial Killer Research ...
Alien Model Kit


Toy (J Lloyd International - Lindberg)




Plastic Model
Assembly required!
Bandai Godzilla Highly Detailed Plastic Model Kit


Toy (Bandai)




Godzilla king of special effects monster. Popular especially Godzilla that appeared in Mothra vs. Godzilla in that. I kit in 1/350 scale, the popular name Mosugoji...
Please buy a separate plastic model dedicated glue this kit.
Please note that somewhat different from those of the products and photographs, illustrations of the package.
Red Tool Box Monster Truck Building Kit


Toy (Reeves (Breyer) Int'l)




Easy to build
Includes 4 tires
Free-wheeling

Bandai Macross 1/200 Scale Destroid Monster HWR-00-MKII Construction Kit


Toy (bandai)



Moebius The Creature from The Black Lagoon Model Kit


Toy (Diamond Comic Distributors)




All new model kit
Sculpted by Adam Daugherty
Model is in 1:8 scale
Includes display base
Requires paint and glue
Q&A
What band is The Monster of Florence?
I did not find a band named The Monster of Florence, but it is the name of an Italian serial killer and the book about him.