Design Monsters New Haven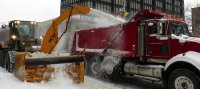 A crowd of onlookers gathered to watch the maiden voyage of the Snogo—one of New Haven's new monster snow trucks—on Church Street Tuesday afternoon. Meanwhile, Dave Lawlor maneuvered an old-school eight-foot plow down Anderson Street more smoothly, and a day earlier, than he would have after storms in years past.
The fanfare downtown and the quiet moment in East Rock were connected.
They demonstrated the benefits of New Haven's updated approach to tackling snowstorms.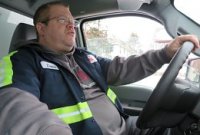 The city moved Tuesday afternoon to the second phase of clearing streets in the wake of Winter Storm Juno—hitting neighborhood side streets like Anderson.
The storm dumped about a foot of snow rather than the predicted two to three feet. That was still enough to roll out 11 pieces of equipment the Harp administration purchased for heavy-duty storms after discovering last winter that its snow fleet was antiquated and insufficient.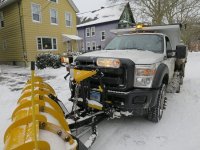 The pieces include the , 000 "Snogo, " a souped-up 10-foot-wide snowblower that can fill a 40-foot truck with snow in six minutes. (Read a full story about that and the other new trucks here.)
The new trucks, a hit with public-works drivers, enable crews to clear main roads faster and more completely in big storms.
A second benefit: The big new trucks free up smaller trucks to get to narrow neighborhood streets sooner. Trucks like the Super Duty 550 that Lawlor piloted on East Rock's Anderson Street (in photo).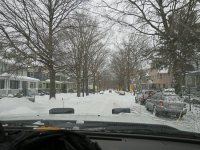 "If we didn't have the new trucks, we wouldn't be hitting this stuff til tomorrow or the day after tomorrow, " Lawlor, who's 41, said from the behind the wheel.
In past storms, the department needed the small trucks for avenues like Whalley and Whitney and Dixwell. That took longer. And smaller neighborhood streets could wait days for a plow if a storm was big enough. "We'd have breakdowns" with the smaller trucks trying to handle major thoroughfares, recalled Lawlor. "It was terrible. With the new trucks, it's a godsend."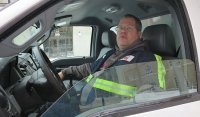 A small truck had already made a first pass on Anderson Tuesday before Lawlor arrived at 2:30 p.m., less than 24 hours after the storm hit in force. He noticed a second difference from past years: No cars were parked on the odd side of the narrow one-way street, or on other streets that were more congested in previous storms (like not-quite-odd-numbered-free Canner Street, as seen above through his windshield). That's because of a second change this year: As part of a plan prepared this summer to learn from the mistakes of past storm operations, the Harp administration set out to communicate a clear citywide parking ban before the snow hit, then enforced it. (Read about that here and here.) Parkers in some parts of town still didn't get the memo (or else ignored it). But overall plow-drivers like Lawlor encountered freer pathways to plow.

You might also like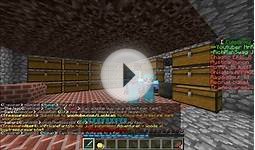 New Intro By Drome Motion Design MUST WATCH!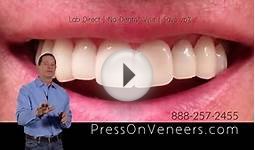 Press On Veneers All New Design
New Style 4780947ZA709891826I6P Heroes 6, Haven Look iPhone 6 Plus/iPhone 6s Plus Case, Best Design Hard Shell Skin Protector Cover Naruto for iphone6plus's Shop
Wireless (Naruto for iphone6plus)
Monster attack hard ipad case
Made of TPU material which is soft elastic material and should be a close-fit for your phone
Hot tpye archer case cover for iPhone 6 Plus/iPhone 6s Plus
Top quality hard plastic case for iPhone 6 Plus/iPhone 6s Plus
Skate 3 - Xbox 360


Video Games (Electronic Arts)




Learn the ins and outs of skating with the all-new Skate School where you can practice your skills on the sticks. Customize your experience with new on-screen guides...
Multiplayer allows you to progress through the career campaign with others or slay them in head-to-head competitive battles. Keep tabs on teammates and rivals with...
Say hello to darkslides, underflips, and the all-new skate mecca, Port Carverton - featuring unique districts, plazas, skateparks and endless lines, this is the...
Form teams to become a skate industry mogul. From completing online challenges to creating skate parks, to having your graphics downloaded, almost everything skaters...
Skate Reel and Skate Graphics are back, and the all-new Skate Park is an open canvas for players to create their dream plaza or mega-ramp park. Once created, players...
Ducati 96768009B Monster Carbon Tank Protector


Automotive Parts and Accessories (Ducati)




Fits M1100, M1100ABS, M1100EVO Diesel,M1100EVO ABS, M1100S, M1100SABS, M696, M696 ABS,M696+, M696+ ABS, M796, M796 ABS
This item is covered by a two year limited manufacturer warranty against manufacturers defects when installed by a certified Ducati Technician at an authorized Ducati...

EZOPower eTriplex 9000mAh High-capacity External Backup Battery with Built in Micro USB Charging Port and carrying Case - 1.5A / Black for Smartphones, Tablets, MP3 players and more.


Wireless (EZO Power)




New - Retail
1-Year Warranty
EZO Power EZEBA23B
EZOPower EZEBA23B 2-Port 1.5/1.5A External Backup Battery+Pouch 9mah - Black

SEHOPEY Snap-on Protective Cell Phone Cases For iPad Mini Stylish Design with A Cool Tiger Tear the Skull Head Pattern


Wireless (SEHOPEY)




The strength of the TPU material,Protect the phone from impact damage
The smooth of the TPU shell,Let your mobile phone easily fit into a pocket or remove
Your access ports are protected with tight ,silicone plugs to keep them free of dust and debris.
TPU is a kind of environmental protection material,All interfaces and buttons precisely
Special Design Perfect product, you have no reason to refuse