Monsters University Art characters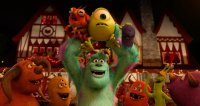 Pixar
This weekend "Monsters University, " the newest Pixar marvel, is unleashed in theaters nationwide. It's an unlikely follow-up to "Monsters Inc." that might as well be called "Mike and Sulley: The College Years." The fun, inventive, often laugh-out-loud prequel is set during a time when Mike (Billy Crystal) and Sulley (John Goodman) weren't best pals but in fact mortal enemies.
We got to chat with the film's director, Dan Scanlon, who previously co-directed the wonderful "Cars" short "Mater and the Ghost Light" and worked in the story department on "Cars" and "Toy Story 3." Scanlon got to Pixar in 2001, right when "Monsters Inc." came out, so this project is a culmination of everything he's accomplished at the animation studio.
Here, Scanlon discusses his history with "Monsters, " the experience he's had at Pixar, and whether or not he'd direct a scary movie for the studio.
You got to Pixar there in 2001 when the first "Monsters Inc." was coming out.
Can you talk about what it was like going from the story department to co-directing a short film to helming this feature?
Right when I got there I got to go to the wrap party for "Monsters Inc., " which was so amazing, being with all the people who worked on the original film. I think "Monsters, " right off the bat, had a special place in my heart for that reason. I worked in the story [department] on "Cars" for about four or five years and on story for "Toy Story 3." In between that, I co-directed "Mater and the Ghost Light, " which was a short on the "Cars" DVD, with John [Lasseter]. That was a really great learning experience and John is a great teacher. And then I made my own live-action feature called "Tracy" pretty much on the weekends during "Cars" and "Toy Story 3, " just to see what it was like to write and direct something on my own scale. I think that that was a big part of what made John and everyone else think that I could take this on. It was like, "Well this is a very low budget thing but at least he can kind of do the job."

You might also like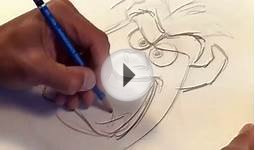 Monsters University - Character Artwork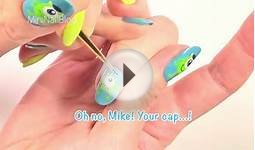 Character Inspired Nail Art No.4 ☆ Monsters University ...
Monsters University - My Scare Pal Art


Toy (Spin Master)




Interactive Plush Art
Dual Play Modes: Buddy Mode & Scare Mode
The Harder You Squeeze, The Louder His Roar!
Speaks Key Phrases From The Monsters University Movie!
Includes: 1 My Scare Pal Art Feature Plush, Instruction Guide
Disney Pixar Monsters University Magnetic Memo Board


Toy (Idea Nuova - LA)




Colorful magnetic memo board with Monsters University characters
Great accessory to any room
Set includes three coordinating Monsters University magnets
No assembly required - canvas material is easy to mount
Dimensions: 15.75-Inch W x 11.5-Inch H
Monsters University Squishy Bean Plush


Toy (Just Play)




7 Squishy Plush is soft and fun to hug
Squishy is wearing the Oozma Kappa fraternity colors
Collect them all to create your own Monsters University adventure

Disney's "Monsters University" Movie Wall Decals 18"x40"


Home (Wallhogs)




Reusable Vinyl Decals Can Be Used Numerous Times Leaving No Residue Behind, For Indoor Use Only on Smooth Flat Painted Surfaces
Made In USA Peel & Stick Decals are UV & Water Resistant for Simple Damp Cloth Cleaning
Not Printed Until Ordered to Ensure You Receive the Freshest Materials
Digitally Printed Using 6-Color Process to Provide Rich Colors, Fine Details and Semi-Gloss Finish
Please see product description below for specific sizing and other details.

Monsters University - Scare Pairs - Art & Carrie


Toy (Spin Master)




True to Film Character Designs
Multiple Points of Articulation
Multiple Versions of Sulley & Mike
Characters Paired to Recreate Key Scenes From the Film
Includes: 2 Scare Pair Figures
Q&A
How can recognize universal symbols, themes, and archetypal characters help an audience understand and interpret literature, drama, and/or art
How can recognize universal symbols, themes, and archetypal characters help an audience understand and interpret literature, drama, and/or art