Loch Ness Monster History and legend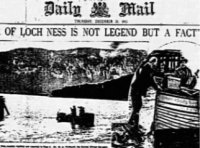 birth of a legend
When the Romans first came to northern Scotland in the first century A.D., they found the Highlands occupied by fierce, tattoo-covered tribes they called the Picts, or painted people. From the carved, standing stones still found in the region around Loch Ness, it is clear the Picts were fascinated by animals, and careful to render them with great fidelity. All the animals depicted on the Pictish stones are lifelike and easily recognizable—all but one. The exception is a strange beast with an elongated beak or muzzle, a head locket or spout, and flippers instead of feet. Described by some scholars as a swimming elephant, the Pictish beast is the earliest known evidence for an idea that has held sway in the Scottish Highlands for at least 1, 500 years—that Loch Ness is home to a mysterious aquatic animal.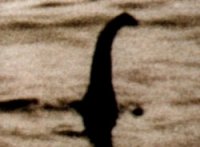 In Scottish folklore, large animals have been associated with many bodies of water, from small streams to the largest lakes, often labeled Loch-na-Beistie on old maps. These water-horses, or water-kelpies, are said to have magical powers and malevolent intentions. According to one version of the legend, the water-horse lures small children into the water by offering them rides on its back. Once the children are aboard, their hands become stuck to the beast and they are dragged to a watery death, their livers washing ashore the following day.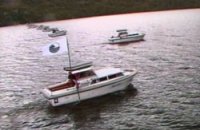 The earliest written reference linking such creatures to Loch Ness is in the biography of Saint Columba, the man credited with introducing Christianity to Scotland. In A.D. 565, according to this account, Columba was on his way to visit a Pictish king when he stopped along the shore of Loch Ness. Seeing a large beast about to attack a man who was swimming in the lake, Columba raised his hand, invoking the name of God and commanding the monster to "go back with all speed." The beast complied, and the swimmer was saved.
The Loch Ness Monster has been headline news all over the world for more than 60 years. Enlarge Photo credit: Daily Mail
When Nicholas Witchell, a future BBC correspondent, researched the history of the legend for his 1974 book The Loch Ness Story, he found about a dozen pre-20th-century references to large animals in Loch Ness, gradually shifting in character from these clearly mythical accounts to something more like eyewitness descriptions.

You might also like
Q&A
How did the legend start of the Loch Ness Monster? | Yahoo Answers
In Scotland Irish monk Saint culumbia was staying in the land of the Picts with his companions when he came across the locals burying a man by the River Ness. They explained that the man had been swimming the river when he was attacked by a "water beast" that had mauled him and dragged him under. They tried to rescue him in a boat, but were able only to drag up his corpse. Hearing this, Columba stunned the Picts by sending his follower Luigne moccu Min to swim across the river. The beast came after him, but Columba made the sign of the cross and commanded: "Go no further. Do not touch …