Vermont Lake Monsters roster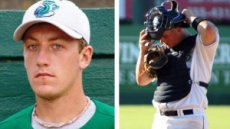 Baseball's Midsummer Classic, the 85th Major League Baseball All-Star Game, will feature a pair of former Vermont Lake Monsters. Oakland catcher Derek Norris, a 2008 member of the Lake Monsters, will play for the American League and Washington starting pitcher Jordan Zimmermann, a 2007 member of the Lake Monsters, is on the National League squad. The 2014 All-Star Game will be held at Target Field in Minneapolis next Tuesday, July 15 at 7:30 p.m., televised nationally on Fox.
It is the third straight year a former member of the Lake Monsters/Expos has been named to the All-Star Game, the second straight for Zimmermann while Norris will be making his first trip. Norris is the fifth former member of the Vermont Lake Monsters or Expos to be named to the Midsummer Classic. The five alums have combined for eight All-Star selections.
With three games to play before the All-Star break Norris is hitting .302 with 8 homers and 37 RBI and with 34 walks in 68 games, he has an impressive .405 on base percentage for the division-leading Athletics. It is his third season with the two-time defending AL West champions after going west from Washington in a trade following the 2011 season. Norris was a mid-season and post-season New York Penn League All-Star for Vermont in 2008 when he hit .278 with 10 HR and 38 RBI as a 19-year old second year pro.
Zimmermann, who was a career-best 19-9 in 2013, anchors a sturdy Nationals rotation with a 2.79 ERA, ninth in the league, a 6-4 record while striking out 96 and walking just 20 in 109 innings over 18 starts. Washington (as of July 10) leads the competitive National League East standings bidding for the franchise's second division title in three seasons, and fourth in franchise history. Zimmermann, out of D-III U. Wisconsin-Stevens Point, made his professional debut with Vermont in 2007 going 5-2 with a 2.38 ERA in 13 games, 11 starts.
The lone former Vermont hurler ever selected to an All-Star squad, Zimmermann will look to make his All-Star Game debut next Tuesday- last year he was selected but did not pitch. NL manager Mike Metheny has not yet named his starting pitcher and if Zimmermann gets the nod he will be the fourth former Vermont player to start in an All-Star contest. Three-time All-Star outfielder Jason Bay was twice selected a starter in the fan balloting, in 2006 for the NL and in 2009 for the AL. Former Vermont Expos outfielder Milton Bradley was Terry Francona's choice as the starting AL designated hitter in the 2008 classic.
Vermont Lake Monsters/Expos In MLB All-Star Game:
Derek Norris (2008*); Oakland-AL, 2014+
Jordan Zimmerman (2007); Washington-NL, 2013-14
Ian Desmond (2004); Washington-NL, 2012

You might also like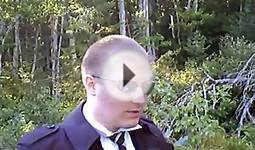 Lake Monster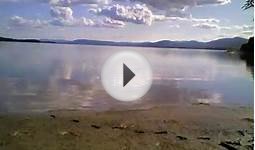 Searching for Champ, the lake monster of Lake Champlain
Scooby-Doo! Mystery Double Feature (The Mystery Begins / Curse of the Lake Monster)


DVD (Warner Home Video)




TV
Run Time: 169
Release Date: 10/9/2012
NR