Lake Monsters game score
Free Press Sports Staff
The Lake Monsters' Skye Bolt, left, and Hudson Valley's Hector Montes, right, wait for the pitch to Richie Martin, center, at Centennial Field in Burlington last week.(Photo: GLENN RUSSELL/FREE PRESS)
LOWELL, Mass. – Trace Loehr tied the game with a three-double in the seventh inning, Seth Brown followed with an RBI triple for a one lead and Brett Siddall provided the big blast with a ninth-inning grand slam home run as the Lake Monsters closed out the 2015 season with a 9-7 New York-Penn League victory over the Lowell Spinners on Monday afternoon.
The Lake Monsters conclude the 2015 campaign with a record of 33-42, marking the fourth straight they have finished with 33 wins (Vermont had 33-43 records in each of the past three seasons).
Lowell took a 2-0 lead three batters into the bottom of the first on a Jeremy Rivera single, Chad De La Guerra RBI triple and Tyler Spoon RBI single off Dustin Driver, who then retired eight of the final 10 batters he faced in three innings. The Spinners added a pair of runs in the fifth on RBI singles from Carlos Tovar and Spoon off reliever Kevin Ferreras for a 4-1 lead.
The Lake Monsters loaded the bases in the seventh on a single, two-out error and a walk before Loehr lined a double down the left field line to clear the bases and tie the game. Loehr finished the season with at least one hit in 43 of his last 51 starts to raise his average from .161 to .264, while hitting .352 (19-for-54) with runners in scoring position for the year. After the game-tying double, Seth Brown followed with a line drive RBI triple to center field for a 5-4 lead.
Vermont again loaded the bases in the ninth inning on two singles and a walk before Siddall drilled a grand slam home run to rightfield for a 9-4 advantage. The home run was the fourth of the year for Siddall and the fourth grand slam of the season for the Lake Monsters.
The home run was also the 39th of the season for Vermont, fifth-most in team's 22-year history and the most in the N.Y-Penn league this summer.
Siddall also had an RBI single in the fourth inning to give him five RBIs for the game. Siddall and Tom Gavitt both went 3-for-5, while Loehr and Brown both had two hits.
Ferreras (4-2) allowed two runs (one earned) on four hits over three innings to earn the win. James Naile came on to retire the final two Lowell batters to earn his team-leading sixth save of the year and close out the season.

You might also like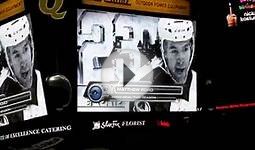 Lake Erie Monsters goal!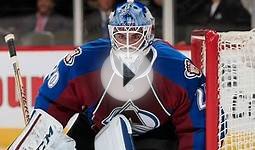 Avalanche goalie Berra scores in AHL game
Cars: Mater-National - Nintendo Wii


Video Games (THQ)




Jump into the fast lane with 6 new International racing competitors
Burn rubber on new tracks; 5 exciting new international characters
Twist and turn through 20 challenging mini-games
Explore the new and improved open world of Radiator Springs
Play in the all-new Monster Mode; over 10 multiplayer games
Monster Jam - PlayStation 2


Video Games (Activision Inc.)




Experience extreme monster truck action
20 of the biggest names in monster trucks
Destroy your environment
Multiplayer
Destroy your monster truck
Cave Troll


Toy (Fantasy Flight Games)




Includes over 60 plastic figures
Designed by the renowned Tom Jolly
Age: 10+
Number of Players: 2 - 4
Playing Time: 20 - 60 min