Green Monster Light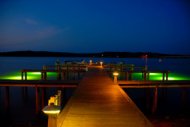 The Green Monster Fishing Light is a great addition to any fishery. The concept of using lights to attract fish at night is not new nor can it be ignored. The lights attract aquatic insects which in turn attract smaller baitfish and eventually predator fish. This process provides a greater recreational opportunity at night for lake owners. It also provides lake owners with a unique way to observe their fish. Lights can successfully attract minnows, sunfish, catfish, bass, and crappie to any area.
Each Green Monster bulb is individually hand crafted using polymer potting resins. This quality workmanship creates a superior product and ensures dependability in the harsh underwater environment. Assembled with top quality UL approved parts, each light kit is tested and retested before its carefully packaged for shipment. The light bulb is placed underwater and has an adjustable weight which allows the light to be suspended at various depths as needed. The lights are wired through a photocell therefore the turn off and on based only on sunlight.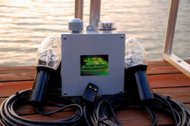 Please contact me with questions or order by email at steven@texasprolakemanagement.com.
Double Light Kit
The Green Monster Double Light Kit provides users with the benefit of having "two" light bulbs running off a single control box. Each Double Light Kit comes with one (8" X 8" X 4") control box which contains (1) photo cell, and (1) GFCI plug which powers both Green Monster bulbs. Bulb cords can be ordered in any combination of lengths From 50' to 150'. Each bulb is suspended from the dock and has a weight allowing it to be placed at the desired depth.
50'/50' Cords 9.00 + shipping and tax
50/100' Cords 8.00 + shipping and tax
100'/100' Cords 8.00 + shipping and tax
Single Light Kit
The Green Monster Single Light Kit is a great addition to any dock. Each Single Light Kit comes with a (6" X 6" X 4") control box, which contains (1) photo cell, and (1) GFCI plug. This unit powers the single Green Monster bulb. The Single Light Kit works Great for those who want one light or those who wish to have multiple lights in multiple locations. Cable lengths can be ordered from 50' to 150' to accommodate individual needs. The bulb is suspended from the dock and has a weight allowing it to be placed at the desired depth.
50' Cord $349.00 + shipping and tax
100' Cord $379.00 + shipping and tax
150' Cord $399.00 + shipping and tax
12 Volt Light Kit
For locations without electricity or for fishing from a boat the 12 Volt Green Monster Light is the answer. These units are completely waterproof and will provide the ability to attract fish to any area regardless of electricity availability. To properly use this as a permanent light from a dock a solar power system should be set up to charge multiple batteries. Unfortunately at this time these units do not include a photocell or solar system so they must be individually designed and manually controlled.
Standard 12 Volt light $179.00 + shipping and tax

You might also like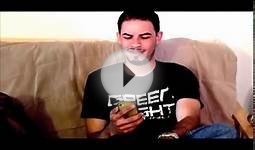 Green Light Theory - Team Breezy (Defending a Monster ...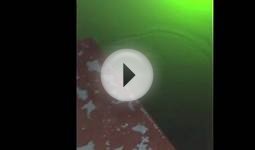 Green Monster Fishing Lights LLC
Minions Web Red Green Moving Laser Garden Faerie Firefly Sprite Monster Alien Bliss Outdoor Indoor Landscape Flood Light Effect with Remote Control


Lighting (Minions Web)




Sets up in 15 seconds or less, replaces thousands or string lights covering a tremendous area easily surpassing 60 feet 100 feet. Brilliant at night, projecting...
Power : less than 3 Watt @110vAC Voltage : AC85-265V or 12vDC (alternate plug required for over 125vAC)
We made our Laser Fireflies Monster Eyes with fully certified Class 1 high energy lasers modulated for long life and low power consumption. Red: 650nm 100mW Green:...
3 speeds motion, on off w 3 flashing modes, each color can be turned on or off independently, 2, 4, 6, and 8 hour timer light on functions with auto shut off, restarts...
Our Laser Fireflies and Laser Eyes boast certifications from the FCC, UL, SAA, GS & CE, are constructed in certified IP65 cast metal housings, durable quartz...
Green Mountain Coffee Southern Pecan, Light Roast, K-Cup Portion Pack for Keurig Brewers 24-Count


Grocery (Green Mountain Coffee)




Single Cup technology eliminates waste
Works in all Keurig brewers
Please note:regular , bold and extra bold refer to the amount of coffee in the K-Cup
Yu-Gi-Oh! - Herald of Green Light (BP03-EN022) - Battle Pack 3: Monster League - 1st Edition - Common


Toy (Konami)




A single individual card from the Yu-Gi-Oh! trading and collectible card game (TCG/CCG).
This is of Common rarity.
From the Battle Pack 3: Monster League set.
You will receive the 1st Edition version of this card.

Red - Single Band - WODFitters Assisted Pull-up Resistance Band for Cross Fitness Training and Power-lifting (Single Band) * Ideal for Assisted Pull Ups, Chin Ups or Power Lifting


Sports (WODFitters)




Sale is for a SINGLE BAND. Choose 1 of 5 different resistance levels. Not sure which band is right for you? See the second image for our Band Selection Recommendation.
You are looking to purchase this band now: #1 Red - 10 to 35 Pounds 1/2*4.5mm - With the least amount of resistance, these bands can be employed in stretching, jumping...
Here are the details of all the other bands we offer: #1 Red- 10 to 35 Pounds (1/2*4.5mm), #2 Black - 30 to 60 Pounds (3/4*4.5mm), #3 Purple- 40 to 80 Pounds (1.25*4.5mm)...
Many people buy more than one band and combine the bands for most efficient training. Combining bands gives you 3 levels of assistance - one with the thicker band...
Whether you are just starting out with pull ups or you are an athlete working on regaining or enhancing your strength, the WODFitters resistance band will help you...

GBGS RGBW 64 LED Monster Beam LED Moonflower Effect Led Effect Light 10W


Musical Instruments (GBGS)




Project over 100 patterns of LED moonflower effect with very thick RGBW 4-color beams of light. Produces a visible light beam when used with fog
Nice look, like a small airship.
Control Modes: Auto, Sound Active
High brightness 64 LEDs: 4 Red,28 Green,20 Blue, 12 White
Rich color great for Wedding, Club, Dj show, Disco,Bar, Home party, Ballroom, Bands, Show bar etc
Q&A
Why is the landscape of Ireland green?
Because rain falls on four days out of seven, making the landscape extremely lush.