Monsters Godzilla fought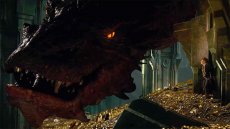 Godzilla will stomp its way into U.S. theaters in about a month when the Gareth Edwards-directed reboot of this classic movie monster franchise debuts on May 16. Although Godzilla made his first appearance in in the original Gojira film as a one-monster act, Japan's Toho Studios later released dozens of sequels that pitted the mutated reptile against various other giant monsters, or "kaiju." Godzilla's onscreen opponents included everyone from Mothra — a giant flying moth creature – to Mechagodzilla – a robotic counterpart to Godzilla. However, one of Godzilla's most famous opponents – King Kong – was already a star in his own series of films.
Although the new Godzilla film appears to be an homage to the original film in which Godzilla only has to worry about fighting humans and their weapons of mass destruction, we can't help but wonder what contemporary movie monsters the latest Godzilla incarnation might battle in future crossover sequels. Excluding rebooted movie monsters that have already fought Godzilla – such as King Kong – here are five recent movie monsters that we would love to see go toe-to-toe against the "King of the Monsters."
1. Smaug from The Hobbit: The Desolation of Smaug (2013)
The gold-loving dragon from Peter Jackson's second installment in The Hobbit trilogy would definitely make an interesting opponent for Godzilla. Not only could Smaug attack Godzilla with his fiery breath, the Benedict Cumberbatch-voiced dragon could also deliver equally scorching sarcastic comments. Think this matchup is too ridiculous? Then you obviously haven't seen Godzilla fight King Ghidorah, the three-headed armless dragon.
Although moviegoers only got a glimpse of Smaug's destructive power in The Hobbit: The Desolation of Smaug, fans who are familiar with the J.R.R. Tolkien novel know that even more fiery destruction will be unleashed in the final film in the trilogy, The Hobbit: There and Back Again, that is scheduled to be released this December. However, don't hold your breath for The Hobbit–Godzilla crossover.
2. Jaegers or Kaijus from Pacific Rim (2013)
Not surprisingly, this Guillermo del Toro-directed tribute to classic Japanese "kaiju" movies has plenty of giant-sized creatures that would make excellent Godzilla movie costars. Any of the alien Kaiju creatures or the giant, human-piloted mechanical Jaegers would make worthy opponents for Godzilla to fight. Del Toro even discussed the possibility of a Pacific Rim–Godzilla crossover during an interview with Collider last year. "I would love to see a jaeger and Godzilla duke it out, " the Pacific Rim director told Collider. "That would be too much for the human brain."
Unfortunately, del Toro also made it clear that there were no plans for that dream mash-up. However, a Pacific Rim 2 is looking more and more likely. According to ShockTillYouDrop, Legendary Pictures – the studio behind Pacific Rim and the new Godzilla – is still "open" to a Pacific Rim sequel.

You might also like
Godzilla and his Awesome Friends Episode 3 The Evil Monsters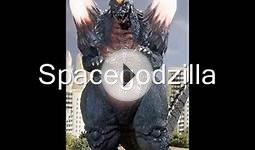 All Godzilla Monsters
16" GODZILLA King of the Monsters Diorama Model Kit (2001 Polar Lights)


Toy (Playing Mantis, Inc.)




Amazing 16 inches tall with frightening detail.
Includes: Background Diorama to create an exciting display.
This is a skill level 2 model kit for ages 10 and up.
All plastic assembly kit. Paint and glue required (not included).
Made by Polar Lights in 2001 and long out of production.
Godzilla Wars GODZILLA Action Figure with Power-UP Snap-On Armor (1995 Trendmasters)


Toy (Trendmasters)




Godzilla Wars Green GODZILLA 6 inches tall Action Figure with Power-UP Snap-On Armor.
Comes with Chrone Plated Power-Up Battle Armor, Detachable Firing Gunship,
3 Missile Launchers. Poseable for Battle Action.
Made by Trendmasters in 1995 and long out of production.
Q&A
What monsters has godzilla fought against in movies?
Anguirus, King Kong, Mothra, King Ghidorah, Rodan, Ebirah, Giant Condor, Giamantis, Spiega, Gabera, Hedorah, Megalon, MORE?